Supports: Stereojunks!; Venue: Nosturi, Helsinki (Finland)
By: Nina Mende
What would being back in Helsinki be without seeing a Stereojunks show?
On short notice (two days before) they got asked to open up for London After Midnight at Nosturi this Thursday. Seeing them in Nosturi is about the biggest stage I have ever seen them on besides Gloria. So it would be great.

The show started at 8 pm which is quite early for Finland, so I'm not sure if that was the reason why it wasn't too full (yet) or if it was because there were many other shows going on as well this day in Helsinki. Anyways, half of the venue was filled as Stereojunks began to rock the stage. Since there was a photo pit the audience in the front row did not have to be too careful about Anzi throwing around the microphone stand but Sabine and I had to while being in the pit. It was not really their audience so it was not such a big party from the beginning on as it usually is. But the band worked hard and got almost all of the audience going in the end. Stereojunks played for about half an hour. You could tell that they enjoyed playing at Nosturi and had fun, just like we did.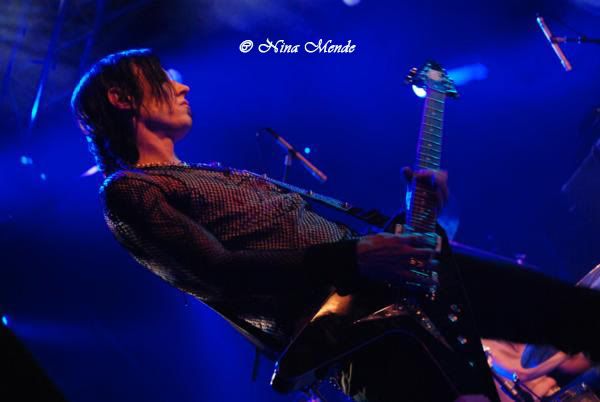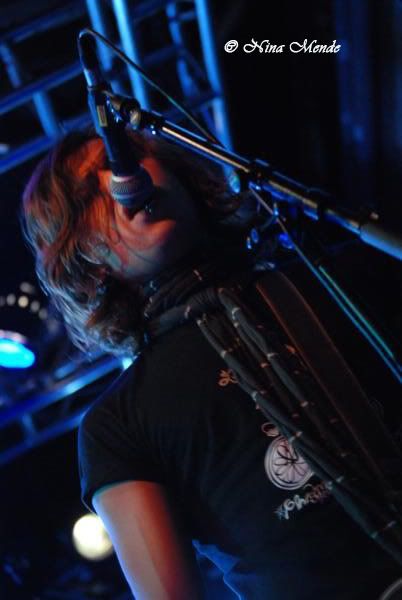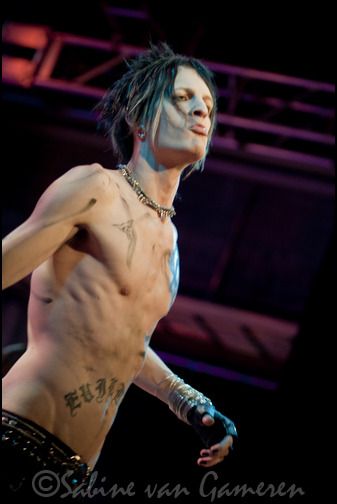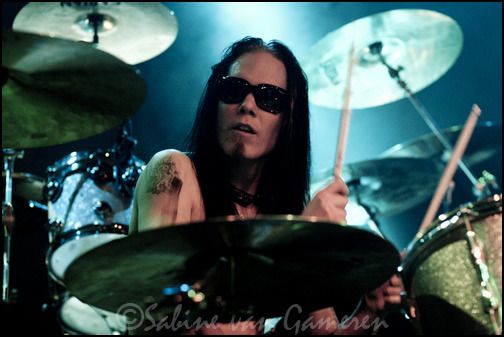 There were not many more people for London After Midnight. But the people that were there danced and sang along, cheering out loud after every song. The screen behind the band on stage was showing some politic scenes out of the news on TV and such again, to some songs there were just some nature pictures or such going. So it was really interesting to watch the screen. LAM played songs off all albums including their "hits". London After Midnight (LAM) is a music project formed in the 1990s by singer/songwriter and multi-instrumentalist Sean Brennan. LAM has retained and nurtured the political and socially aware element of the later punk scene that virtually vanished from the music scene in the early 90s, and has developed as a passionate and political dark rock-music entity. Since they are, as just said, a little darker band, most of the audience was dressed really goth and industrial. The music was not too fast, rather slow, thoughtful, deep and slightly melancholic. They played for about an hour plus encore and later were available for pictures and signatures.
Links:
Stereo Junks! MySpace
Stereo Junks! Official
London After Midnight MySpace
London After Midnight Official