Location: Baroeg, Spinozapark Rotterdam (Netherlands)
By: Sabine van Gameren
Baroeg Open Air has its second edition launched this year. Baroeg is a small venue for dark and alternative music. Last year unfortunately the festival did not take place because of circumstances happened a few weeks earlier but this year they were back. The first edition in 2006 was a big success.

This year's edition started a little bit grey. I arrived around 13.30 right when the first band was about to start. It was inside though and it was crowded already so I decided to wait for the first band on the main stage. There, the US punk band Total Chaos opened the day. Although the band came straight from Paris and didn't catch too much sleep on their way to Rotterdam the band gave what the people want. The tent was still quite empty when they started but filled up soon. They brought another bassist as usual, but the audience did not mind. They actually liked him a lot when he started to share beer with the audience. Fans were communicating with them a lot, asking them to play a certain song and the band responded on it. It was a nice starter for the day.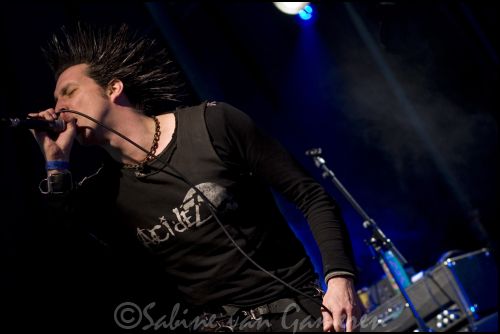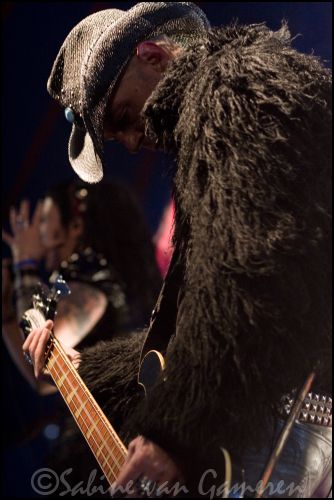 The Dutch gothic rock sensation Asrai was up next. The band is formed in the 1980's and still going strong. They play shows everywhere in Europe so it is nice to see them here in Rotterdam. Three chicks and two guys on the stage and an audience who was familiar with their music. Their music is melodic, dark and gothic. I was personally positively surprised by their music. I liked the arrangements, because it was not in any second overdone. Stay true to the basic principle is more then enough. Asrai proved that here today.
A band which brought pretty much an own audience, but also had many curious people in front of the stage was Picture. This Dutch heavy metal band was mostly active in the 80's but started a reunion in 2007. And so it happens the guys hit the stage in Rotterdam today. For someone who loves 80's metal as much as I do, Picture is not an unknown name. It was good to see the 80's feeling coming back for a while. The band gave a nice show like there is nothing changed in music. The fans on the front row were having a great time. And so did I.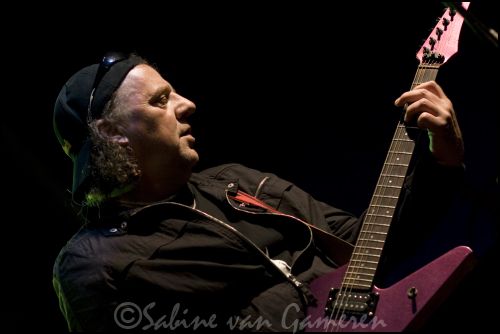 Quite a change with the band before was Onslaught. They have their home base in the UK and definitely toppers when it comes to thrash metal. The band is formed in 1982. Nowadays the band is signed by Candlelight records and more successful than ever. Here on Baroeg Open Air festival they gave an active an energetic performance. Powerful riffs combined with a great drummer made the audience satisfied.
Hail of Bullets has its base in Rotterdam. A home match! No surprise to see a lot people for them. The band members were all active in several bands before. Thanathos, Gorefest and Pestilence to mention a few. They all share passion for death metal so that is why they formed Hail of Bullets. Today they made a spectacular entrance, although their intro was not unique. People who have been in the tent all day have heard it before. Nevertheless, the band showed that their fans and friends are still on top of their list by giving a great show.
Closing the evening in the tent was honored for VNV Nation. This an Industrial/electro band from Hamburg, Germany. The tent was filled completely and the audience danced their asses of. Vocalist Ronan Harris talked with the audience several times and he even got presents thrown to him. He thanked the fans for the chocolates. The band was having a great time and they showed that off. The first thing the band said when leaving the stage after their encore was: "What an audience!!!" This band was a big success and hopefully it won't take long before they return.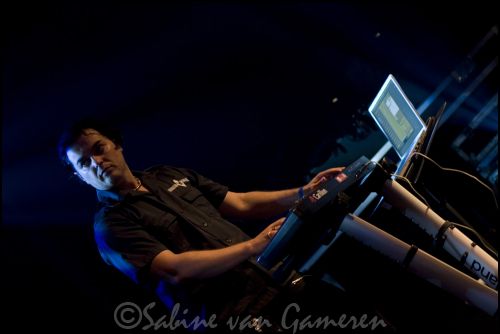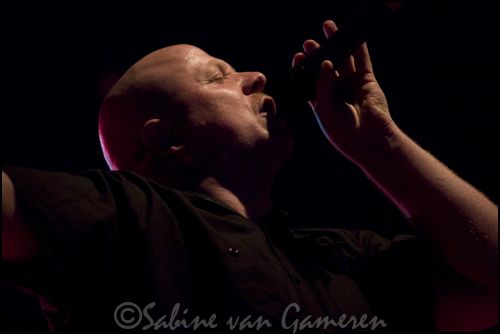 Photo's by: sabinevangameren.com
Links:
Total Chaos MySpace
Asrai MySpace
Asrai @ Trig.com
Picture MySpace
Onslaught MySpace
Hail of Bullets MySpace
VNV Nation MySpace