Supports: Powerworld; Venue: Hedon, Zwolle (Netherlands)
By: Sabine van Gameren
While German rocker Axel Rudi Pell was headlining tonight in Hedon, Zwolle (The Netherlands) the evening was started with Powerworld.
The Germans of Powerworld did not really have an easy job to please the fans that came out early. British vocalist Andrew talked quite a bit with the audience and told them they were boring. It did do a trick as towards the end of the set people seem to be a bit more enthusiastic about them. Andrew is fairly new to the band, he joined in while the rest of the band was already working on the new album "Human Parasite" that came out in 2010. Of course the band focused on this album during their set. When seeing them live it makes clear that they are a band that found their joy in playing by interaction with the audience, which was not a good deal of cards to start with this night. The strength of the band is clearly the more bombastic side of their music, mainly found in their intro's, which make the songs come alive. The enthusiasm of the band helps on this too, which eventually makes people convinced about what they bring.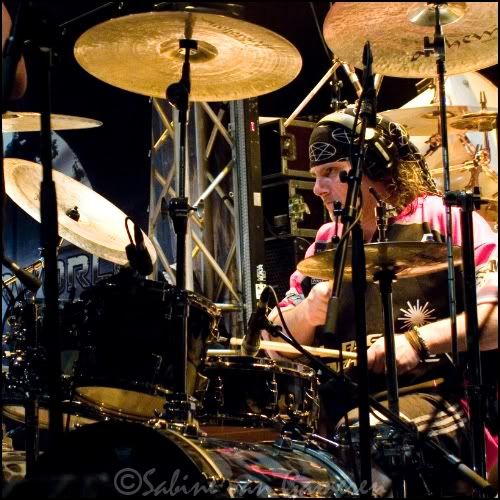 While the band of Axel Rudi Pell comes on stage there seem to be a bit of a Justin Bieber moment going on with girls on the front row screaming and making heart signs with their fingers. It seem to be vocalist Johnny they are screaming for, while the men go all mad for drummer Mike Terrana, which enters his immense and gorgeous throne. He has his own moment of glory with a long drum solo in the set and straight after that, the band comes back to the stage to perform the song "Mystica" which makes many sing along.

Axel Rudi Pell stands more away from the show, he does not fear to step forward to get close to the audience, but is not much of a spectacle himself as he leaves that up his music. He performs solo's and let his music do the performance for him, a different approach that works quite well in combination with the two showmen in the band. The band plays some more typical sing a long songs like "Strong As A Rock" before they start with "Carousel" that comes with a jam in between.

Those who have seen "One Night Live", a DVD with a live festival performance that got released about a year ago, know that they like to do this often, to play around a little within the songs, clearly showing they still have fun in what they are doing. Compared to this club show, it must be said that the atmosphere in the club seemed way better than on the DVD. Perhaps this is an act that works best within a club as seen this evening.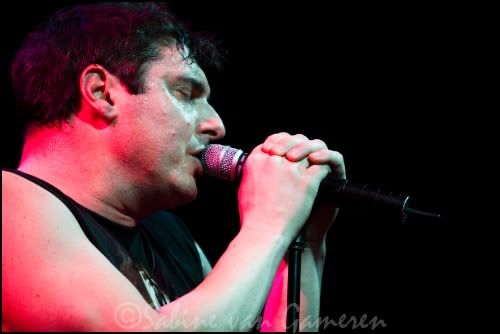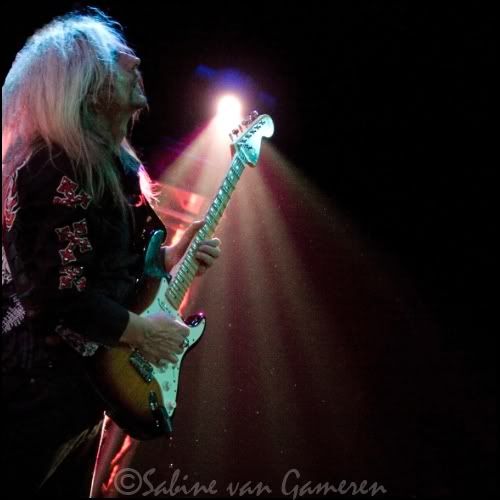 More photo's of this event can be found at Sabinevangameren.com
Links:
Powerworld MySpace
Powerworld Official
Axel Rudi Pell MySpace
Axel Rudi Pell Official