Location: Suvilahti, Helsinki (Finland)
By: Sabine van Gameren & Aoife Towell
A sunny morning awakes us and when the gates open an hour earlier than the day before it seems to become a long and joyful day.
A bit of a teenage day to be precise, as bands like We Came As Romans, Bring Me The Horizon and even Amoral attract a rather young audience to the festival. We Came As Romans had the honour of opening and a large bunch of people have gathered for them. A little moshpit is started right away and what the band has in their advantage is that they are on the mainstage and are a quite active band. That energy flows to all sides of the stage which makes it easy for them to include everyone into their show even those who aren't at the center of the stage. While the guys seem to have some hardcore fans out there, there are also some people who have a hate for these guys and are not afraid to express that, but in comparing to Bring Me The Horizon later this day they seem to have a more positive ratio when it comes to that.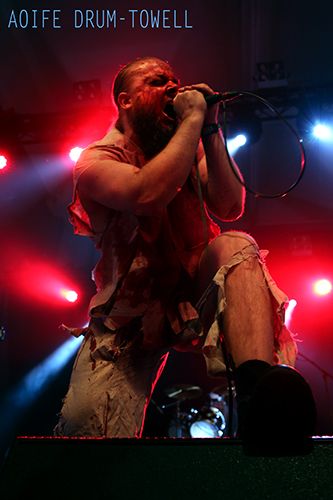 Cannibal Accident have got to be one of the most ridiculously indulgent climaxes of my Tuska experience. This combination of deranged grindcore moshers know how to freak you out, gross you out and knock you out all in one show. The stage bore strips of meat, blood and mannequins both alive and dead – one of which launched himself into the crowd during what looked like a psychotic seizure – and I loved every over-the-top minute of it. Between the dildos, gimp masks, impaled baby dolls and bloodied underwear, a spectacle is certainly supplied, not to mention the coarse musical treachery of how a true drunkenly-formed Finnish grind group should be. For a taste (hey hey!), check out Meat is Murder (and Murder is Good) which they played to the lunatic delight of their fans as the opening act in the Club stage. Good old-fashioned brutish debauchery can't be beaten, I say.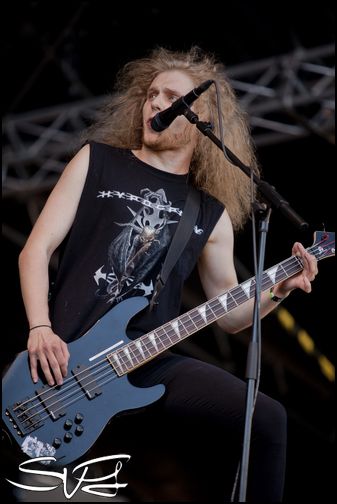 Lost Society broke loose over Finland and far beyond. Did they energize everyone last year with their show on the main stage they are now looking at it while bringing another energetic show to Tuska. What has happened since the last show? Well the guys have been touring and released a brand new album called: "Terror Hungry" which played the leading role today. The name says enough, these Thrash heroes in training have that rebellious side. The traditional thing is there, but Lost Society does not hold from bringing their own ideas into it and that makes this band showing off their own identity also. And with some little pyro adventures in their show, they have a little back up in heating up the audience. It was a success before, and it was a success today. Lost Society proves again to be a great band to lift up all spirits at a festival.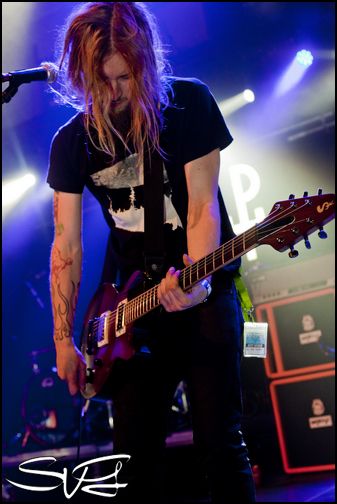 Although many big names were on the bill it was mr. Peter Hayden that probably brought the strangest surprise today. Not witnessed by too many, unfortunately, being faced with a tough competition on Stone on the other stage. The band is bringing that atmospheric, ambient music that may not attract the largest audience as its material is quite closed. You have to dig into it. That Black Metal edge that acts like Cloak of Altering, Aderlating or Gnaw Their Tongues have has been found in here, but left more in the back, giving a bit warmer sound here and there. Droning into your head, your body and mind it is simply music y6ou have to experience closely and is perhaps not always the easiest to catch. But those who made it to their show had the joy of exhibiting something special, something unique. A show that cannot match anything else at Tuska. Roadburn next year guys?
Children of Bodom's own Roope Latvala graced the main stage once more in the form of 80s thrash/progressive/speed metal band Stone's guitarist. Opening with their signature Get Stoned, this on-again off-again group played with all the precision of their recordings from twenty years ago. In fact, their last studio release was Emotional Playground in 1991 with Megamania. Punchy riffs, classic solos and a blast of sunshine made a great show to experience but perhaps needed a touch more excitement. Although playing well, the enthusiasm was slightly lacklustre and I think they could have done a bit more for the crowd. One remarkable thing was when they commented on how they could see the age of their fans grow with them and how stirring that was for the band, showcasing a real sense of loyalty and community that hasn't wavered through their journey's ups and downs. This band have earned their stripes so I'd give them another chance, but this wouldn't make it to the top performances of the weekend.
Part of Finland's 2013 Eurovision preselection, this youthful and energetic group played a short set including Seven, Out of the Ashes and I am Storm. Their stage training shone through as the five young men performed with vigour, smiles and a good attempt technically. Known as melodic metal, I feel their sound needs a lot of development and maturation, and it was clear that they only appealed to the youngest of the festival's attendees. With the continuation of work that they seem to be putting in to their budding musical careers, I'm sure Arion will find a place in their popular genre within a generation, but they'll need a bit more hair on their chest (both figuratively and literally) before they can grab my attention again.
On my way to see Turmion Kätilöt for the first time, my colleagues gave me a wink and wished me good luck. There's nothing more worrying than when they do that. I knew I was in for a show – perhaps even a full frontal one – but the sheer animation that this industrial metal group exude is irrefutable. Spellgoth's snake-like convulsive dance moves were indeed spellbinding and sudden pyrotechnics nearly robbed me of my eyebrows. The two singers also enjoyed a bumming session on stage, much to the sick delight of the ravenous crowd. An explosive set list kept their momentum going, featuring tracks such as Teurastaja, Pyhä Maa, U.S.C.H! and Silmät Sumeat from their latest album release Technodiktator. Their music didn't suffer for their stagecraft either mind, and they played a tight, explosive show full of their experimental fusion of modern metal music. An enjoyably filthy experience.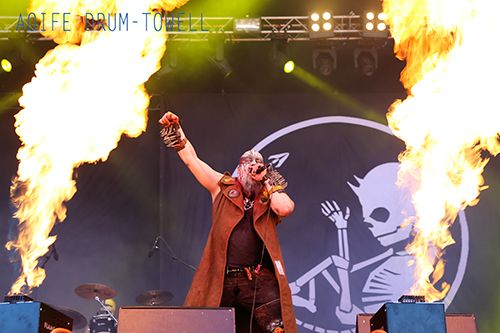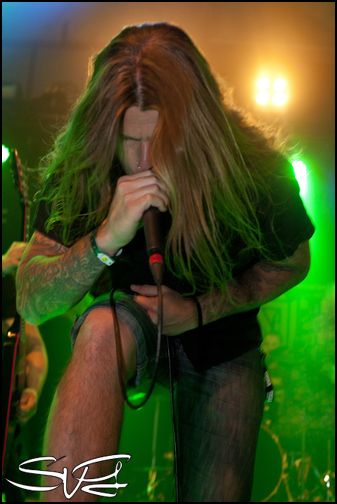 Thrash formation Altair came from Sweden to show us some of what they are up to. In the clubstage people are waiting calmly, but it takes the band a bit before they are coming through. They are on with full enthusiasm and play a decent show, but it seems not to come with much of an own face. Not really anything that made us remember their name until we looked back at their photo's and notes. A pity, because it ain't the skills that are holding back. Some good riffs pass by, but are as a whole outcome the band does not really made a large impression. Such a shame, as many of the smaller acts in the clubstage have really surprised us.
Metal Church, we only saw the band a week ago, headlining the Dokkem Open Air Festival and here they are again. In a different dynamic, a larger stage but a shorter set. Not that we heard any songs we did not hear before, but the band has made a wise selection in picking the crowd pleasers out of it. "Start The Fire", "Generation Nothing" and of course the great closure with "Metal Church" the anthem to themselves. The band is once again a great crowdpleaser, they have an enormous smile on their faces while playing which is a little contagious. Not headlining this time, yet up for a great show.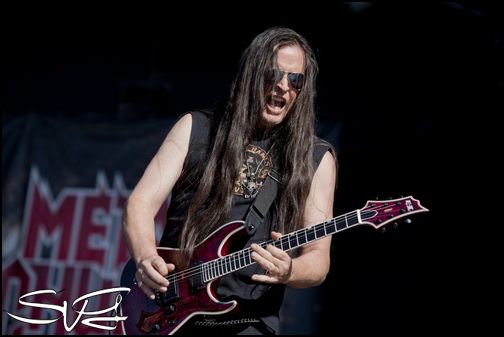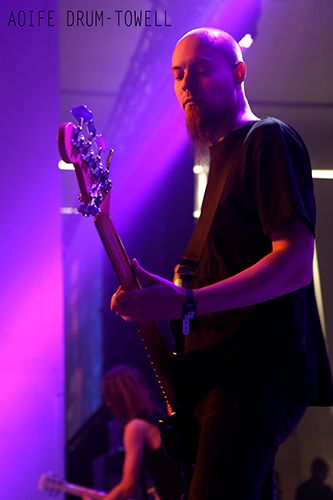 Yup, I read it that way the first time too. Playing their hometown of Helsinki amidst an impressive array of locations across Europe this Summer, Beastmilk were met with notable numbers in the shade of Tuska's only indoor stage. Kicking off with The Wind Blows Through Their Skulls, their incredibly dark and sexy sombre sound of apocalyptic death rock was enveloping from the start. I felt the vocals lacked in strength at times and the communication with the crowd was uneasy, but I could also understand the hype that this band have been getting about the carving of a niche into their own brand of music. If you saw these guys at Tuska and were disappointed like me, I would still direct you to listen to some of their recordings to balance your views. You'll hear the contribution of the elders of their field combining with the raw development that only a new generation can bring to the high standards of Danzig, Joy Division and Killing Joke. Worth a listen if that's what you're into, and especially if you think new bands can't hack it.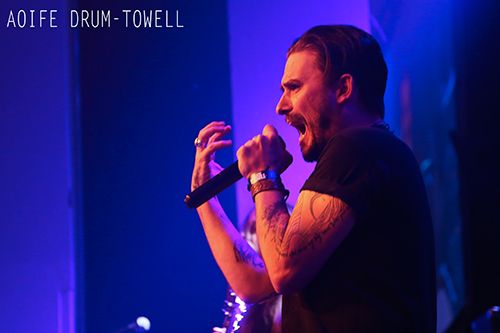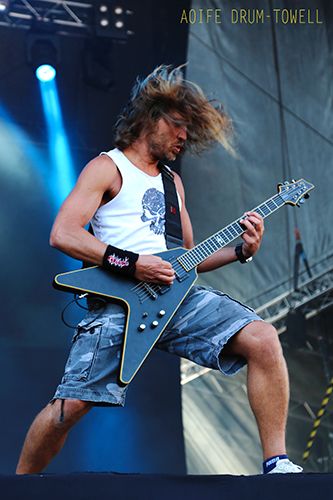 Founded in 1982 and releasing a steady stream of material since 1986 up until the present year, these thrash metallers hailing from Germany seemingly dropped off of the radar recently but never actually stopped working. Now with a noticeable rising again, times are exciting for Tankard and their beer-inspired catalog of work. Andreas' attempts at prancing across the stage and thus allowing his excess stomach to expose itself was almost as funny as some of their lyrics. He also stuck the mic down the front of his trousers – so my prayers are with the person who used it next (ahem, Niklas Kvarforth…). Tankard demanded the attention of almost the entire festival while they threw themselves around the central Inferno stage, belting out songs like (Empty) Tankard, Stay Thirsty! and R.I.B. (Rest in Beer). It's refreshing to see a band who don't and never have taken themselves too seriously and it's hard to believe that with such a devoted schedule history, that they all continue to have day jobs. Be jealous of their professional colleagues, these guys are great.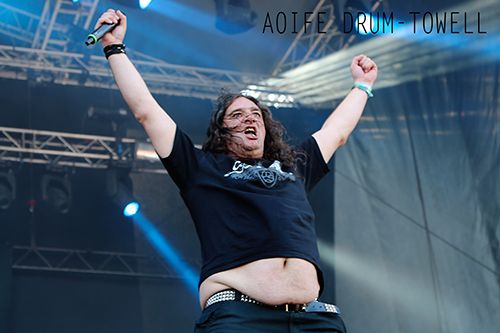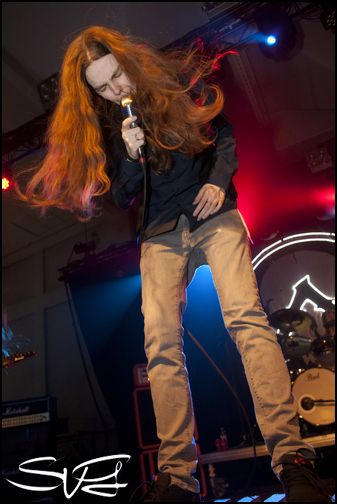 Amoral surprised us with a lot of pyro's before at Tuska, but this year they are up for a more intimate show. The band released their album earlier this year and with it they made some changes in their style. Read more about that in the interview that will soon be published. The proggy style suits the band well and this indoor atmosphere is not so bad for them either. With some great lighted logo behind them, the fans which are giving a very strong response to the show and about five songs played the band knows how to turn this small clubstage into the set of an amazing play as it seems. So much going on, the music and the show in a good balance, which makes that the show never takes over from the music and a smart chosen set that show the variety that the band has.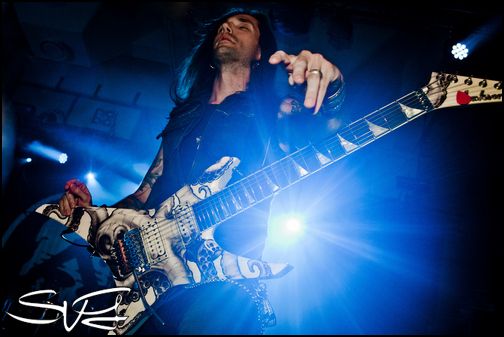 Bring Me The Horizon was on the mainstage. The second band that has a deep gap between the haters and likers. The fans are not really picky as it seems. Spitting around, barely making an effort frontman Oliver has the people eating out of his hands easily. One of the songs that stood out most in their performance was "The House of Wolves". The song comes from their album "Sempiternal" which got released over an year ago, but seems still quite actual to them as well as the audience. However not everyone seemed to please with this band, you can't deny they brought out a large crowd who were enjoying it big time.
By the time they are done we are totally tired of the "Jump, jump" but that's just minor thing. And as a little remark to make. Some fans of the band told us they preferred not to see photo's of the singer as it is always the singer, so we chose other bandmembers here: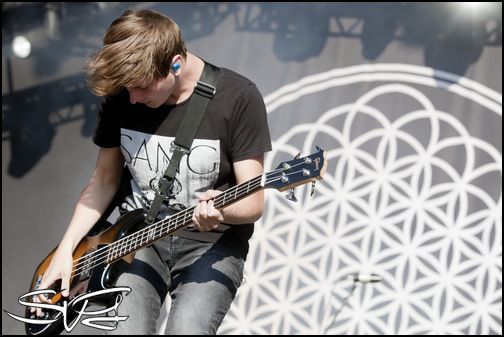 Finnish Speed Metal band Ranger was closing up the clubstage today. Energetic guys with a modern look on their sound, make the whole interesting to watch. The band is formed in 2009 and released their material mainly as vinyls so far. With some great riffs the band steps it up, the interaction within the band but also with the audience is magnificent. As you are watching the band you feel like you are an actual part of the performance rather than just watching it. Yes, the bands involves you easily in their sound. Where they win some extra points is by simply having their sound the way they want it. May you sometimes expect a stereotypical way to choose, the band pigheadedly chooses to do different and that makes Ranger one of the acts you want to see again.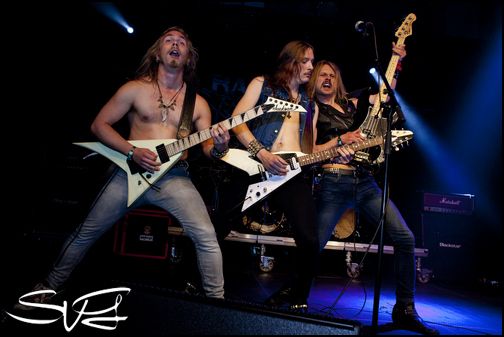 Following visa problems with the previously scheduled Devil You Know, the Swedish Shining filled the slot as Saturday's headliner of the Inferno stage. Introduced by the eerie interpretation of the infamous You are my Sunshine song within Fortvivlan Min Arvedel, Niklas Kvarforth stalked on stage bearing fresh wounds and a bottle of Jack Daniels. Always the dramatic entertainer, the crowd were subjected to intense abuse and crazed writhings of the seemingly-disturbed front man. There was one incident where a male was pointed to in the crowd and told 'Yeah I remember you; I fucked your girlfriend'. Kvarforth then went on to advise the fans to beat the guy up, promising the reward of free merch. He left to check in with the side of the stage several times, although once was to enter the pit area with his bottle of bourbon to get a little closer and maybe even swap some fluids. Playing up to their genre of extreme suicide metal, I was neither shocked nor impressed but I will say that with a good position a little bit back from the barrier, you might be able to enjoy the ultimate nailing of these guys' musical precision, talents and uniqueness.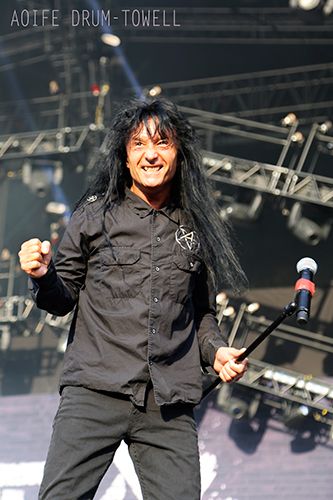 If the gleeful head of Joey Belladonna running rivets around the giant stage as a Tuska headliner can't cheer you up, then nothing can. The reputation of Anthrax as a band that never turns up to disappoint was fortified in the final slot of Saturday's Tuska. Some things like stage presence, technical perfection and connecting with the crowd should always be left up to the professionals like them. A superb set of golden oldies like 1987's Among the Living and I am the Law as well as 1985's Madhouse was played, throwing in AC/DC's T.N.T. towards the end as well. Following on from their well-received and most recent 2011 Worship Music album release, they also included Fight 'em 'til You Can't and In the End. Anthrax too were another band that attracted a loyal and ageing fanbase to the festival, giving them one of the broadest and enthusiastic turnouts of the whole 2014 weekend – and well deserved, too.

Photo's & text of following bands by sabinevangameren.com:
We Came As Romans, Lost Society, MR. Peter Hayden, Altair, Metal Church, Amoral, Bring Me The Horizon, Ranger
Photo's and text of following bands by Aoife Towell:
Cannibal Accident, Stone, Arion, Turmion Kätilöt, Beastmilk, Tankard, Shining, Anthrax
Read more about Tuska at Day 1 & Day 3.
Links:
Tuska Official