Venue: Virgin Oil, Helsinki (Finland)
By: Sabine van Gameren
A little warning: photo's inside might be shocking.
Turmion Kätilöt is a Finnish industrial metal band coming from the city Kuopio. The band released two full length albums already and their third one is after some struggles with their record company about to release at 13 May. The band hit the roads and visited different cities in Finland to do some shows and tonight was the last one in this series. Virgin Oil in Helsinki filled up when the time was getting closer to midnight.
This venue has a balcony as well and this one got opened as well. On forehand you could see the stage having a big Obama doll in front of the drums.
When the band enters the stage, the audience which were already chanting the name of their favorite act, bursted in applause. Singer Mc Raaka Pee walked up to the front and overlooked the venue with a satisfying grin on his face. He knew this evening would become one for the show and the show would start soon. A couple of songs from their upcoming release were played, which were not unknown for the audience since the band had placed them on their website for free downloading for a while. The first element of extraordinary show start with a non getting half undressed and raped and some fire players. Those look impressive and devilish with their various tattoo's and metal devil horns sticking out of the skull.
Some dicks were shown, playing with a dildo… the show is on. Highlights were when the nun hangs herself on flesh hooks in her body and one of the devils who was swinging through the air on the flesh hooks that were stuck into his back.
One of the very first times I understand and totally saw the need of the K-18 (that is how the age limit is shown in Finland) in a show. Towards the end the band plays some more songs of their album "Pirun Nyrkki" which got the crowd going for real.
For the ones who love this music a lot, might have been a bit overwhelmed with the show elements. Even though Virgin Oil does not have a small stage, the act makes it look small. During this show it felt a bit like the band was in the background, the attention went for full 100% to the show. A show that overrules Manson and Rammstein, a memorable event, but not fully gets the credits it deserved yet.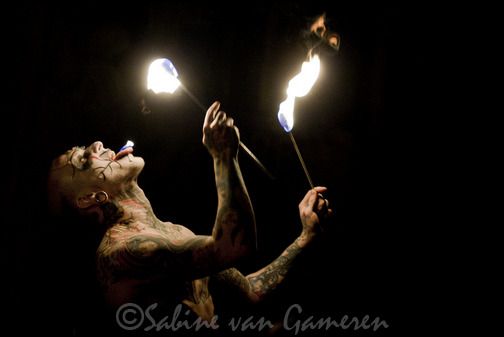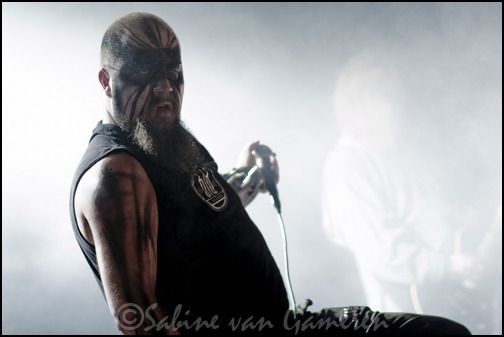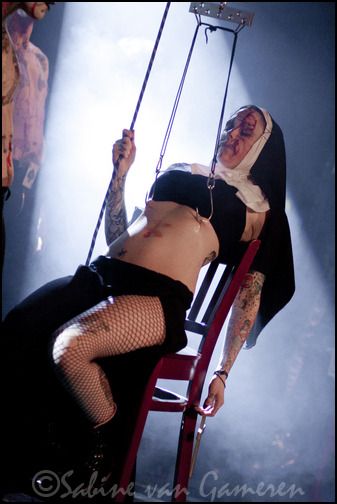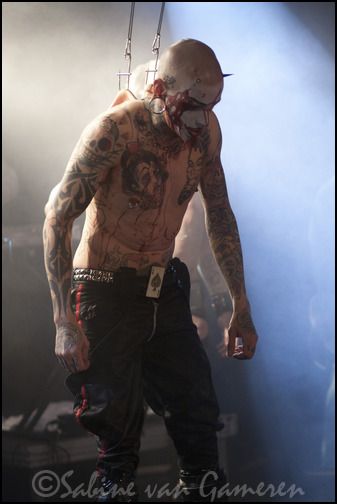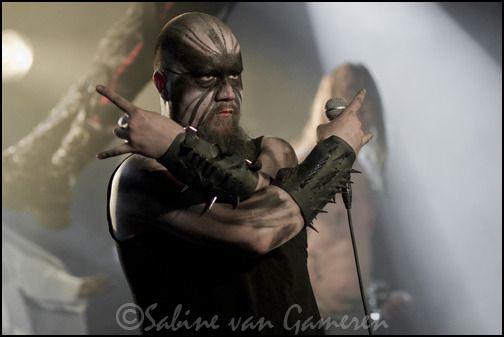 Photo's by: sabinevangameren.com
Links:
Turmion Kätilöt MySpace
Turmion Kätilöt Official