22-04-2017 The Intersphere

Support: Wheel

Starts: 22-04-2017
It is Saturday evening and we are at Cafe Central in Weinheim. A small club that is packed. Why? Because The Intersphere is playing here tonight. And they brought the band Wheel along for the ride.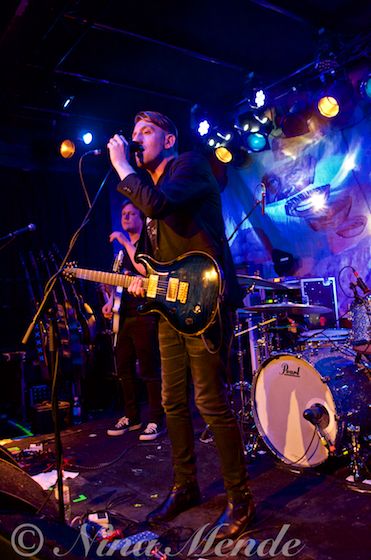 The venue was super crowded already. Way before the first band entered the stage. All eager to have a great night. And ready to rock. First with a band called Wheel.
Wheel formed in Helsinki, Finland in 2015 through a shared love of progressive music. James Lascelles (UK), Saku Mattila, Mikko Määttä and Santeri Saksala (FI) recorded their first EP with Matias Kupiainen at 5by5 Studios, Helsinki.
The four piece was presenting the audience with a strong sound. The band was playing rock music with English lyrics. The arrangements as well as the singer's voice reminds of bands like Bush, Three Days Grace and Disturbed.
Wheel performed in dim light. The singer was talking to the audience in between the songs. And he even spoke some German which pleased the audience. And they also loved the performance. The band played for about thirty minutes and received quite some cheering.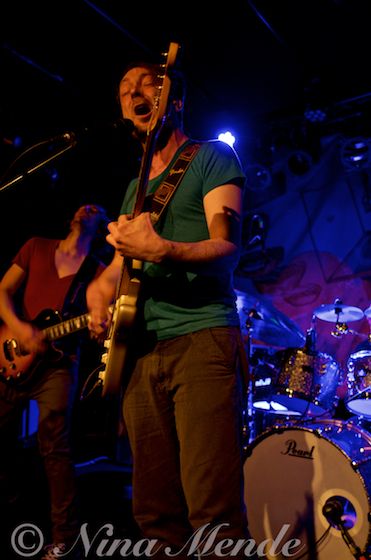 After a short change over it was time for The Intersphere.
A band that has already rocked the masses at Rock am Ring twice (Germany's biggest open-air festival) only three years after getting together, couldn't have done too much wrong. The story of The Intersphere reads like a modern day rock fairytale. In 2006, four musicians in their mid-twenties met in a practice room, and what happened on that day surprised them more than anyone else.
Throughout the entire show, the band had amazin light which was unusual for such a small club. The Intersphere played some amazing melodies and songs. This caused the audience to be speechless. Which also led to loud cheering after each song. The singer was motivating fans to go along even more before and in between the songs. The band was also thanking their fans for coming out tonight.
With a grand sound grand songs, The Intersphere was putting everyone under their spell. Some of the audience even sang along, but surely everyone moved along to the music. The band was playing 17 songs and a couple songs as encore before they released everyone into the night.
It was a great night with two great bands.