Venue:Nosturi, Helsinki (Finland)
By: Sabine van Gameren & Nina Mende
Five bands, five sets of metal. Nosturi, a nice venue in Helsinki, gives place for about 900 people.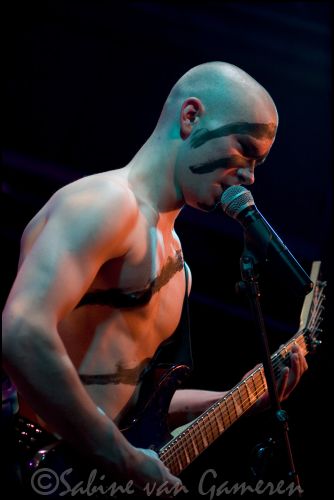 Thyrien, starts of this evening. They entered the stage with painted faces. Many people in the audience were painted as well, since in front of the door there was a trailer where you could have it done. Thyrien is a band which plays music in a style that is comparable to the band Wintersun. Their lyrics are clearly influenced by all the beauty that Finland has to offer. As one of the main attractions I mention the melodic parts in the music, which has been given an extra glare by their keyboard player. Although the band might not be the most active band on stage I found this band seriously worth my time to see. As they were the openers of the evening I said they seriously succeeded in bringing that metal atmosphere forwards.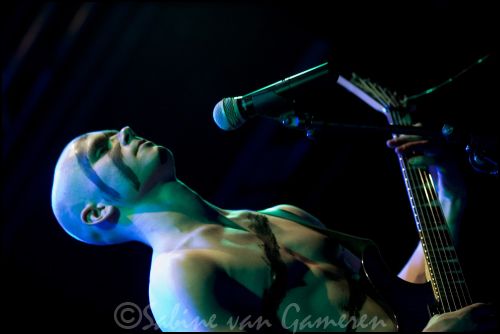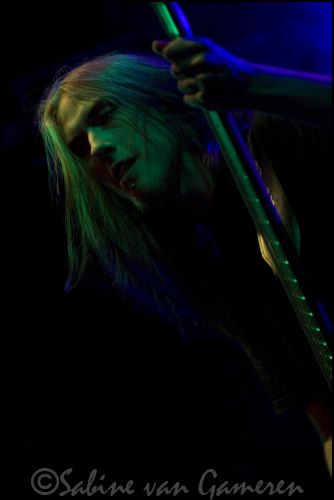 Fear of Domination is a quite young band, yet not unknown by the visitors. Before they started people were shouting their name. The band has a playful approach in their music, meaning it has it's tricks and jokes. They made use of the stage quite well, the band is not static at all. Riffs are often original and a great add to the rhythm. The band seems ambitious and grateful. Picky, in how they play and perform. It has to be as it supposes to be. As it all has been scheduled before. Perhaps a more open minded way of responding to anything happening live at the moment, a lit more improvisation would bring it all to a next level.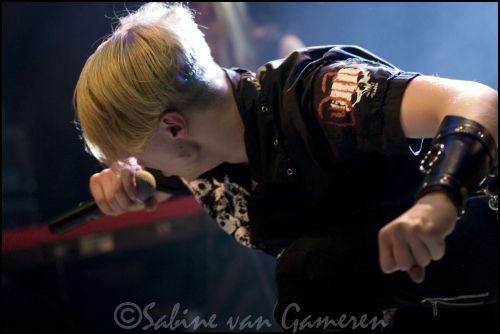 Exsecratus was quite a disappointment tonight. The band has besides a male vocalist who is mainly the lead vocalist, also a female vocalist who is placed quite statically in the center of the stage. Unfortunately, most of the time she could not be heard at all, she seems to be singing every now and then, but where was her sound? She was mostly just standing on the stage looking around her like she was disorientated, like she did not know what the hell was expected from her. Also because she was so central on the stage, with her colleague vocalist running all around her all the time she seems to be not much more than an eye catcher, stage decoration. I hope the band will sort out a better way of implementing her into their music, otherwise she is not really an add at all and this is not her fault, but should be seen as a problem where they all should work on.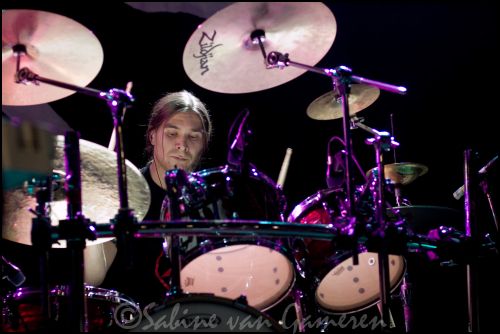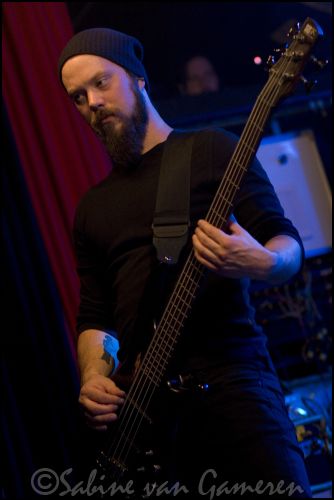 Velcra, a Helsinki based Industrial band, had announced on their MySpace blog that this might be the last show for quite a while. Their shows are never ever the same. Today the stage was decorated by a bundle of light bulbs above each member. The songs being played was performed quite calm, but for those who carefully listened could have gathered so much out of it. In the front rows it was too crowded to move, so people mostly watched the show and softly sung along to the lyrics. A little bit more to the back of the venue and even in the K-18 part (a separate area where you can buy alcohol if you are over 1 people were dancing. It was a show that left me with mixed up feelings; a certain loaded atmosphere was in the air where people were not sure whether they should just listen, dance or anything else.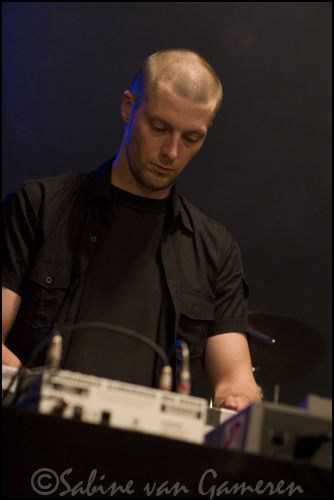 Turmion Kätilöt, one of Finland's most respected industrial bands was definitely the headliner tonight. People where shouting for "Kätilöt" before the curtains opened and if you did not have found yourself a spot in the crowd yet, you better get up to the balconies if you intend on seeing anything. The band has two male vocalists and with their looks and painted faces they make a wild impression. Anger, opinions, politics, hate against nowadays society… you don't have to know any Finnish to understand where this band is singing about. You will feel it! They made the crowd participate in their performance by letting them shout along telling "Kuopio sucks, Helsinki rocks".
They left the stage, shortly but they could not leave without the encore. Also, they had a song with Jessi Frey, vocalist of Velcra, which they performed live. Their performance surely was a great one to remember.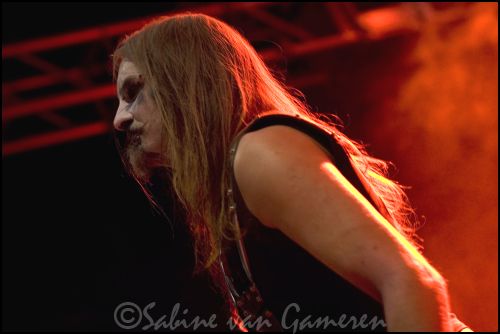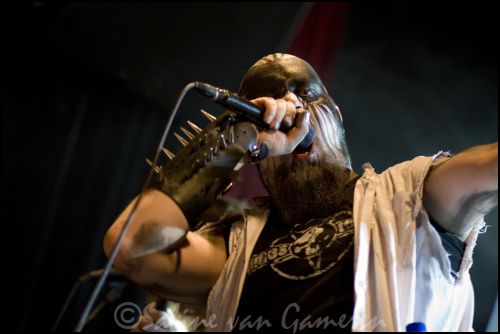 Photo's by: sabinevangameren.com
Links:
Thyrien MySpace
Fear Of Domination MySpace
Exsecratus MySpace
Velcra MySpace
Turmion Kätilöt MySpace