bands: The Jade, So called Plan, PSG, Eden; Venue: 11er, Frankfurt (Germany)
By: Nina Mende
Tonight the Finvasion invaded the 11er (Elfer) music club in Frankfurt. 11er is a really tiny room in the basement of the Batschkapp with a tiny stage and a little bar. A quite cosy place when it is not too crowded and warm.

Finvasion was the name of the tour of three Finnish bands: So Called Plan, The Jade and PSG.
But they had a local support act called Eden. I can't remember where or why I have seen these guys before, but as I was just going through their page and found Negative as their heroes in the link list, I figured I have probably seen them at Negative, HIM or other shows like that. Anyways, they were support act und started tonight. Eden sounded like a mix of HIM, Tunes of Dawn and Down Below. The singer has a nice voice and their performance was quite dark and gloomy. Nice to watch combined with nice music. The band did not move around too much, so the show was more calm and mellow. The last three songs were HIM covers:
Soul On Fire
Razorblade Kiss
Rip Out The Wings of the Butterfly
(If I forgot one, please forgive me.) Eden was a great opener for a great night.
Next was So Called Plan. So Called Plan are four guys from Turku/Finland playing great punk rock that reminds of Blink 182 and such. This band even made me lazy woman jump around like hell. A great and energetic Finnish band, singing and rocking in English, quite shy but totally concentrated and into their music. But So Called Plan made not only me dance; everybody in the little club was dancing to their music and even singing along. Unfortunately they didn't play for too long. But I got them to sing at least one more song, which was great. I totally enjoyed their show and I am so looking forward to the next one. So Called Plan is a band we all should keep in mind: An album is in the making and they rock big time, maybe even big stages soon!!!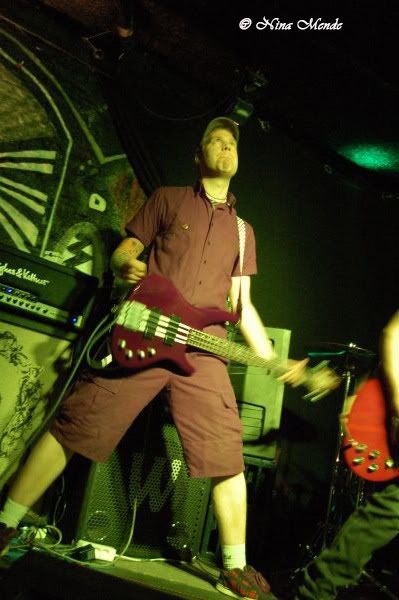 Now The Jade were setting up their stage, another band from Finland, but they were from Helsinki. Unfortunately many people had gone outside to smoke and get some fresh air during The Jade's performance. But the three guys and one girl didn't mind and sang and performed like the club would be crowded. Ville, the singer, was walking through the audience and wandering around offstage while singing. He also had eye contact and pointed at some in the audience so that there was some interaction going on and the audience felt like being part of the show. For the last songs some of PSG were joining The Jade on stage, sang and danced with them.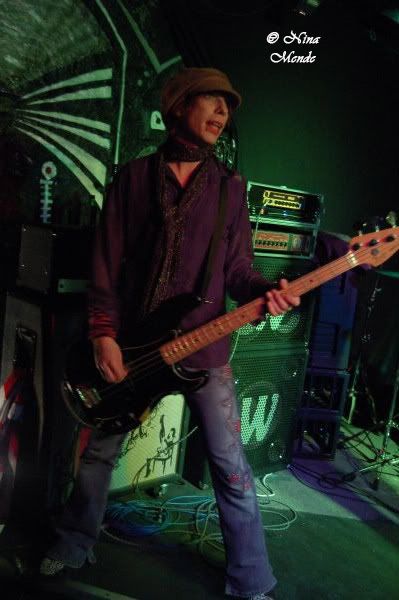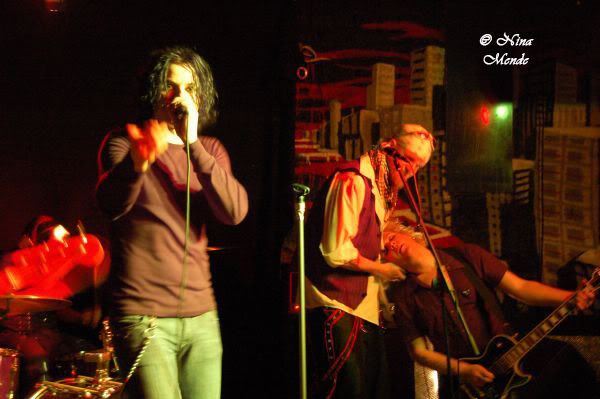 Last band of the night was PSG, a really great band from Helsinki/Finland, playing rock music and have a blast on stage. With fairy wings, Pipi Longstrump wig and a black curly wig they performed and included the audience in their performance. Everybody was dancing, singing and had loads of fun. The guys of PSG spread their happiness and passion for the music they play and caught the audience. The great rock music captivated all of us and it was a great closing for the night.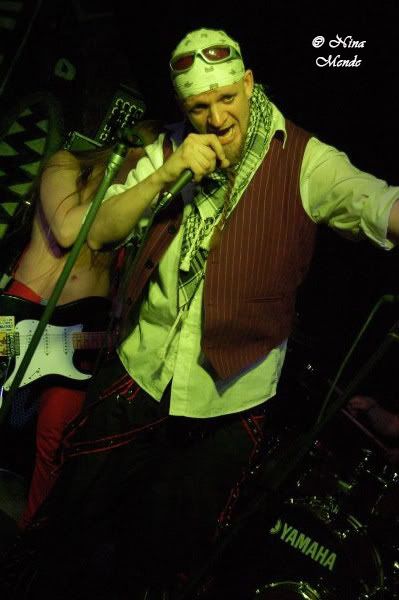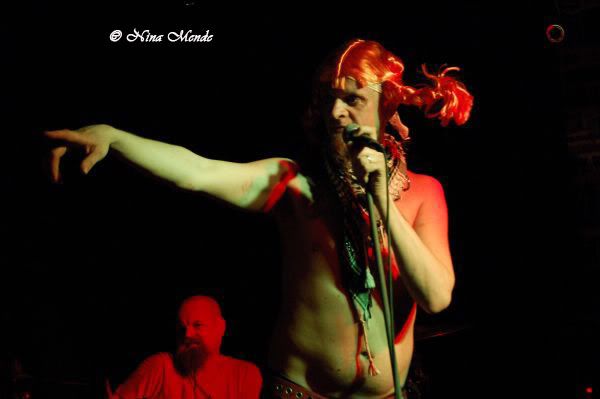 All in all it was much fun and there was nobody who didn't enjoy it. Lets do something like that again )
Links:
Eden MySpace
So Called Plan MySpace
The Jade MySpace
PSG MySpace