Supports: Vanity Beach, Wankers of the Zoo Crew; Venue: Dante's Highlight, Helsinki (Finland)
By: Sabine van Gameren & Nina Mende
It is New Years Eve, three bands are scheduled in Dante's Highlight in Helsinki, one of the rising clubs in the area.
The first to start was called Wankers Of The Zoo Crew. They started in 2006 and make a combination of dramatic rock, funky melodies, happy sounds and a System of a Down approach is hidden there. It was still quiet in Dante's which had to compete with the famous Helldone festival and a gig of Hanoi Rocks. The band showed that they can give a performance just as well as a big band does. Using the stage wisely and actively.
The melodic parts in their music bring atmosphere and catchiness, while the guitars make sure it does not turn into a shitty pop act. Surely an act you will enjoy even more with some more people in the venue.
Second was the industrial band Vanity Beach. It was exactly a year ago that this band released their vinyl "Batcave". (Review) . The last time we saw Vanity Beach performing was at Trashfest this year (Review) which was quite disappointing back then. Today the task for them to show us they could do better. Actually, only one word is needed in here: Succeeded. The band played new songs, but also stick to those earlier released songs which are known by the people who came over to see them. What I liked most of their performance was the fact that they actually took a moment to celebrate the new year, which started during their show. Quite some NYE concerts in Helsinki have been visited by me in the past years, but never ever there was more than half a second of peace to say happy new year. With this start I can only say that 2009 should become a nice one!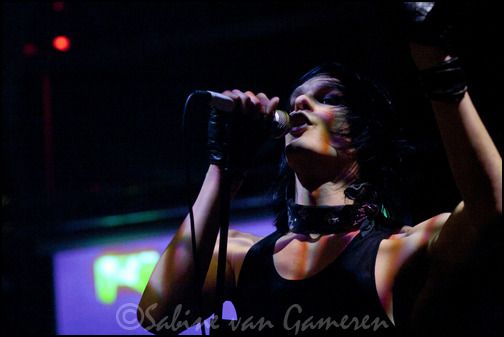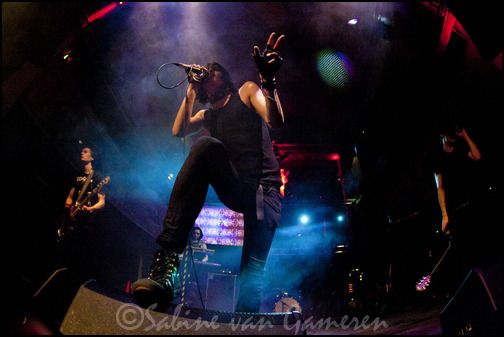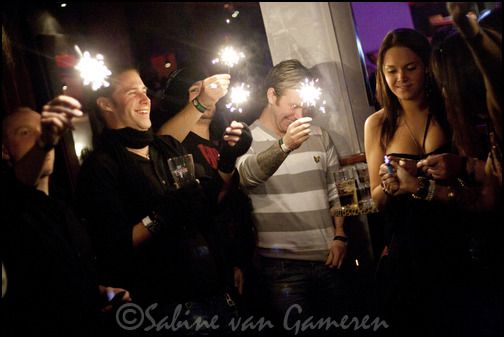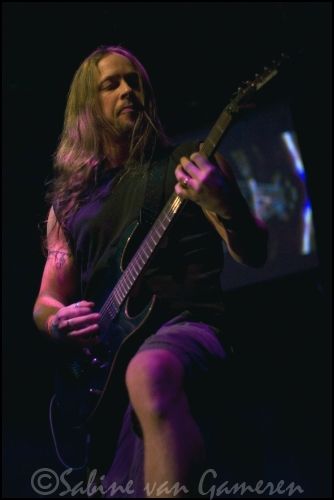 Last band was Plantera. They came from Gothenburg, Sweden and they are exactly what you think it is: A Pantera cover band. I am always a bit in debate when it comes to cover bands. I rarely like them, since I prefer to stick to original bands, but when a cover band from another country comes all the way to Helsinki it should be a good one. In the end, I am a fan of the song Pantera have made and since no one will ever see the Pantera as they used to be again, Plantera is a nice way to show the spirit of the band again. In the end, I did not get disappointed nor annoyed. They managed to play it well and make me had a nice evening.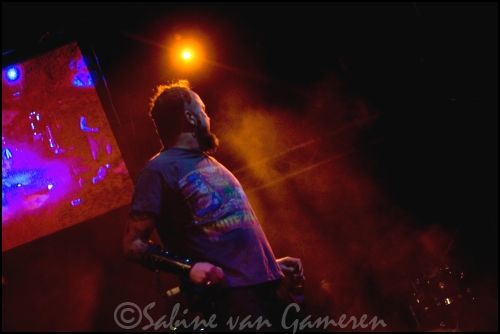 Photo's by: sabinevangameren.com
Links:
Wankers of the Zoo Crew MySpace
Vanity Beach MySpace
Plantera MySpace