Interview with: Sammy 
By: Nina Mende

How are you?
Good. It's the fourth day, third gig. So far it's been great. First gigs were great. And yesterday was even better. So far it's been really nice and I am looking forward to Berlin and Hamburg.
You played two shows in Germany during this tour so far. Can you already see a difference between Finland and Germany? Is there any?
MMhh. Hard to say. It's just been two gigs. It's nice that people listen to gigs. Even though I can see that not everybody is very familiar with our songs, there are still many people who can sing along. I can see already that some different songs are getting more reaction here than in Finland. The songs like "Gods Rewind" people don't know that well. It's been really nice to play songs like "1-800-Out-Of-Nowhere" and even when we play "Grown Like Others" as encore, which is a really old song from the EP people like that as well.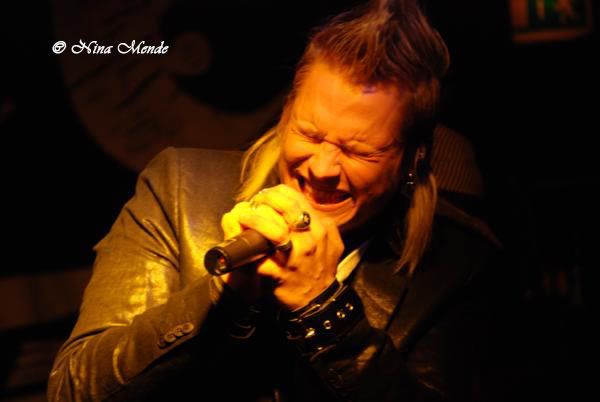 Is a new album in the planning? Evel Knievel Factor has been out for quite a while already. Over a year, right?
Yeah, actually one and a half years already. Yeah. We are doing it all the time. We are writing songs and we have demos done. Just the recording is not done yet because we are here. But as soon as we are getting back we will do that. We plan on getting it out early next year. But I can say that there's strong material ready already but we want more.
What are your plans in the near future?
Near future? Well, I answered that already. The album. *smiling* The new album is definitely the first priority. Hopefully the next album we can get out here as well. Now we have a fan base grown here. And it would be great to come back here.
Did you play at any festivals this summer?
No, we didn't play many gigs this year because we were recording the demos this year. Just a few gigs we played. We played Jyväskylä Rock and so but no big festivals. It was weird this summer….[we began blabbering off about summer cottages and get off topic a bit]
What was your dream job as a kid?
I'd say rocker. *laughter* I remember when I was really young I wanted to be a pilot. But somehow this is like being a pilot anyway. *laughing*
Is there anything you would have done different in your life?
Nope.
What celebrity would you like to meet?
I don't know. I don't think about that too much.
[I had to explain this question further. My explanation was: Like here in Germany everybody wants to meet Ville Valo or so, who would you want to meet? Maybe Alice Cooper or so?]
Me? I met them already. Ok, Alice Cooper would be nice. But most of the stars I had met already.
*grinning of both of us*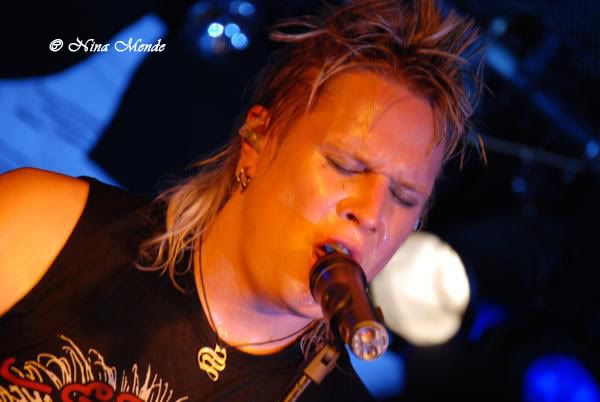 How did you get to do the Pepsi Max campaign? [Private Line were on the Pepsi bottles in Finland for a while]
Our manager and management company asked us if we want to do that. We said 'sure, why not'. We didn't think too much about it. I think putting the bands there or commercials… I didn't see it that way. Today you just do everything you can get. Of course there are projects we wouldn't like to do… But yeah, we didn't really think about that too much. We did the cover in one day and the next day I saw the bottle in the store and thought like 'What…?'
Yeah, I can imagine. Wasn't that weird to see your faces on the bottles when you go grocery shopping?
Yeah, that was the weirdest moment maybe of our career.
So, it's already September and the year is coming to an end. Did you fulfill any of your "New Year's Plans" already you made last NYE? Or didn't you have any?
I tried to quit smoking. And I do it sometimes. I quit. *laughter of both*So I keep my own promises.
*laughing again*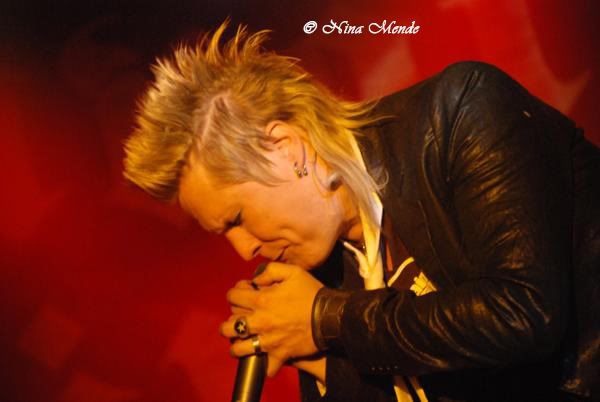 What's your funniest meet and greet or fan story? Or the most impressive one?
There are so many funny stories. I can't pick one.
Ok, then the most impressive one?
It's always impressive when fans come and say how this one song came to his live. Or how a song puts them into a certain mood. They have something related to a song. That's how I think, that are not our songs but they are everybody's songs. That's how it should be then it's a good way.
Ok, that's it. Thank you.
Yeah, thank you too.