Supports: Serum 144, Disco Ensemble; Venue: Batschkapp, Frankfurt (Germany)
By: Nina Mende
After the interview with Disco Ensemble I now went into the venue to see them live. But there was a band before them and Disco Ensemble were not headliner, so there was also a band playing after them. The whole concert took place in the Batschkapp in Frankfurt/Germany.
Many people were waiting outside long before the doors opened, and as I arrived inside it was already very crowded and it would be even more crowded later on.
The first band was Serum 114, a German band singing in German. The singer reminded me of Dero from Oomph! with his hairstyle, eyeliner and the facial expression he had when singing. The songs were quite aggressive and loud, the lyrics taken out of daily life and tragedies. The audience was moshing and rocking along, shouting and having a great time. The guys of Serum 114 made everybody clap and jump, so did they. They even had a nice choreography going on for a short while during one of the last songs.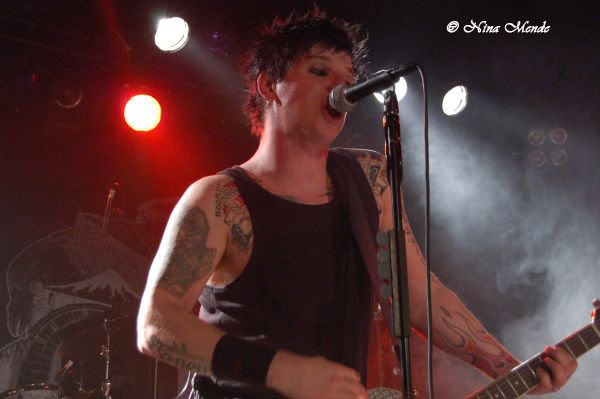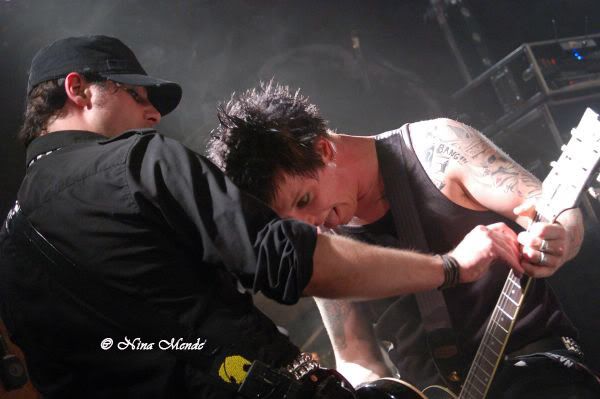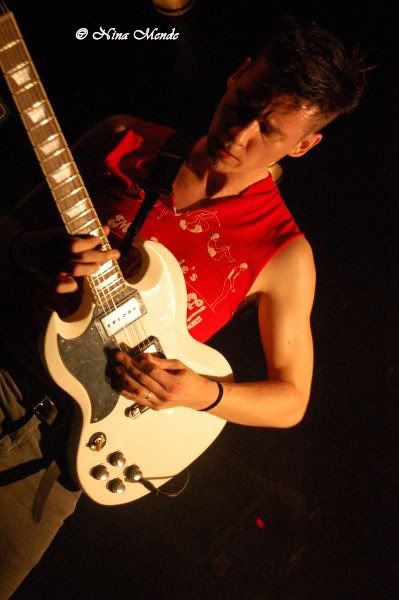 Up next was Disco Ensemble. Their performance was totally energetic, they jumped around and dancing, sang and made fun. The happiness was contagious and made many people dance and jump along. The singer didn't stand still for a second, he was always moving around, jumping around, turning, twisting and everything but not standing still. Disco Ensemble played several songs off the new album, but also many from the previous including "Black Euro" where really everybody sang along as well as clapping. The music was so powerful and punky it even made me dance and jump around, although I had to take breaks while dancing since I also had to take pictures. Due to the great light that was no problem though. Some of the songs they played reminded me of early AFI and a little bit of Deep Insight. Miikka, the singer, also played guitar and keyboard for a couple songs and thanked in German. Their performance was way too short and since Donots still had to play, there wasn't an encore either. But Disco Ensemble will play at several festivals this summer so I am looking forward seeing them there. At the beginning of their performance Miikka also announced that it is Saturday, because he is wearing Saturday socks and Saturday is just a great day for a concert. So this Tuesday evening now turned to a Saturday evening.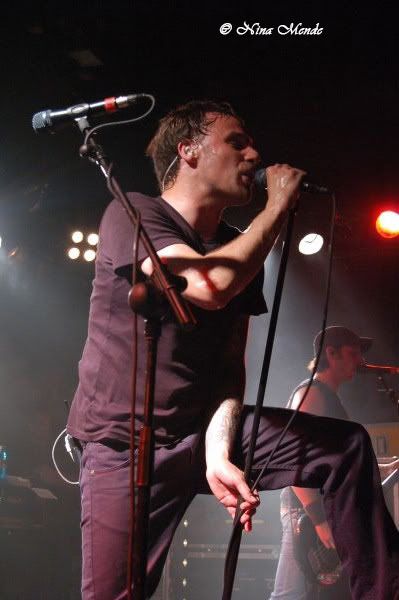 Last band of the night were Donots, a German punk/rock band. Many people in the audience wore band shirts. Now everybody was moshing, pushing and having a great time. The front was totally crowded by underaged teenagers adoring the band. Somehow I found their performance rather boring compared to Disco Ensemble. The music was slower and not as powerful as Disco Ensemble were. Yet did they do a great show, had great lights and a nice sound, the audience loved it, everybody sang along and Donots' performance was quite professional. As they played the song "headphones" I understood what they meant by "our headphones, not yours" during the interview as one guy of the Donots was walking in. Donots' show was good, the talked a lot with their fans and had fun on stage and the music was nice, but somehow they just didn't get me with their music. Oh well, I can't have every band as my favorites…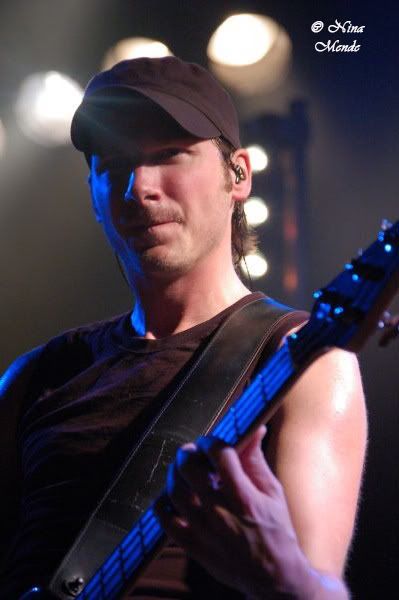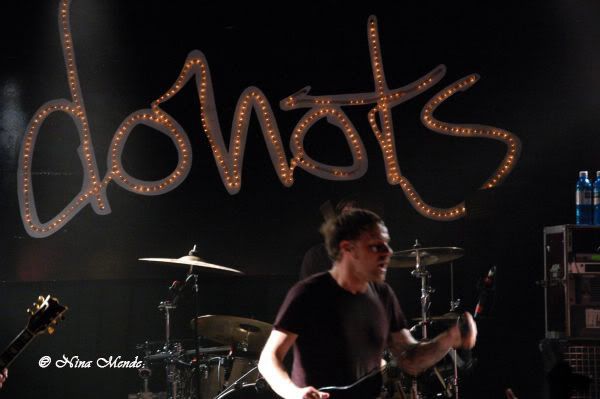 Links:
Serum 114 MySpace
Serum 114 Official
Disco Ensemble MySpace
Disco Ensemble Official
Donots MySpace
Donots Official