Venue: N achtleben, Frankfurt (Germany)
By: Nina Mende
Tonight was the last first round in Frankfurt. Since one band cancelled the morning before the show, there were only seven bands to play. For a Sunday evening the size of the audience was quite ok. It was not too crowded or too empty.

The first band, called Rauschgold, had more melody than vocals. They played melodic rock very mellow and smooth, and sang in German. But it was too unexciting for a Sunday evening crowd, so there was not much interaction going on nor did they get many votes. These three guys just didn't really get the groove on.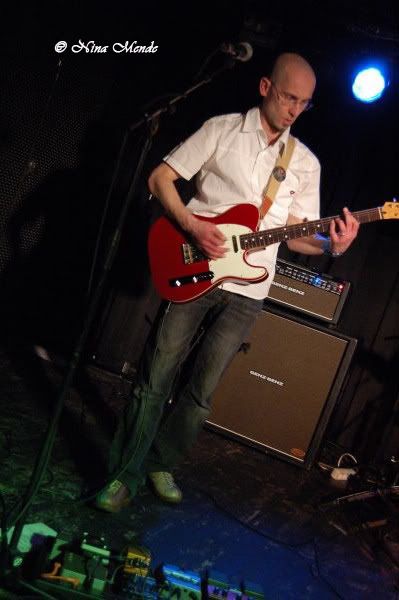 While Saviour were louder and rockier and got more of the audience to move along. Their music reminded slightly of bands such as Mando Diao, Blackmail and The Hives. The band is existing for quite some years already and you could tell that they already have some routine performing. Saviour received enough points to enter the next round.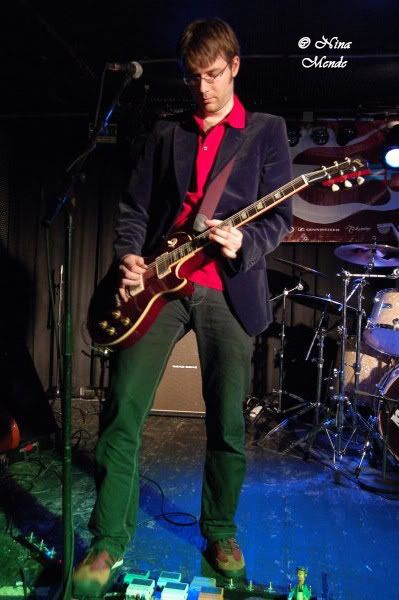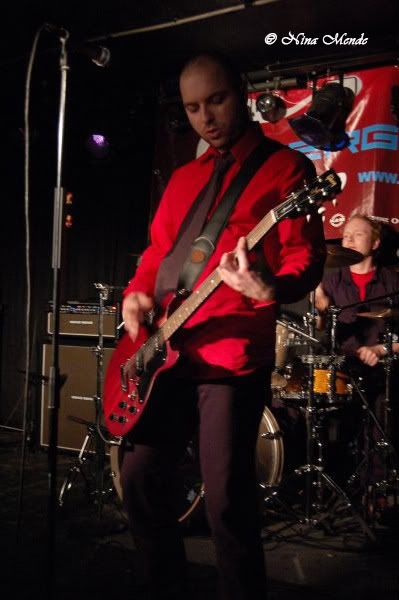 The third band just recently renamed themselves and was founded only a months before the show: Schiler's Schädel. Three guys and a girl, probably the youngest of the night, really shy and nervous on stage. Unfortunately they had several technical problems and could only perform a few sounds. The girl was sitting there with an acoustic guitar singing really nice. The singer talked a little too much but they improvised quite well. Unfortunately they couldn't convince the audience as a band.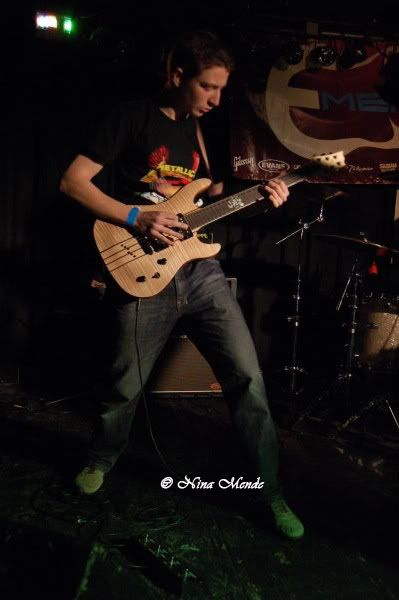 The following band was quite interesting, not only because of the strange name "Tuxedo Paint System" but also because of their dressing up. The two girls looked like out of the 50s, there was a saxophone and a trumpet on stage and did a great performance. The voice was really good but sometimes it seemed to be playback, which irritated me a little bit. A friend of them came on stage dressed up as the death with a scythe. Some of the songs sounded like typical cruise liner music. But they were good enough to end up second of the night.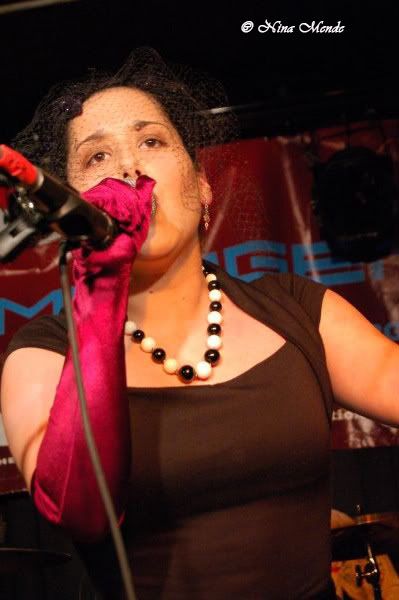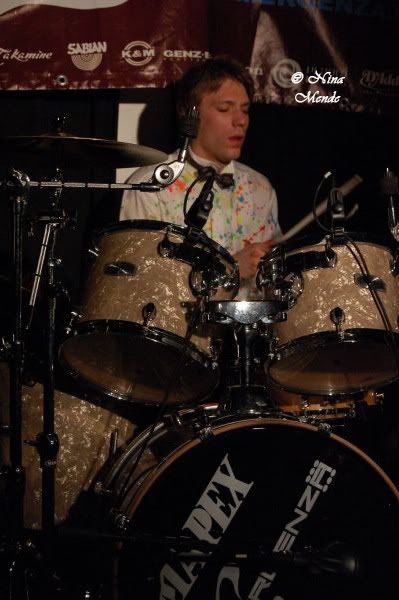 Skinny-Dip from Aschaffenburg were next. Somehow most of the bands coming from Aschaffenburg are quite good. They played nice rock music, emotional and catchy sung with a touchy voice. Listening and watching Skinny-Dip perform was quite nice. No wonder that they also got voted to the next round.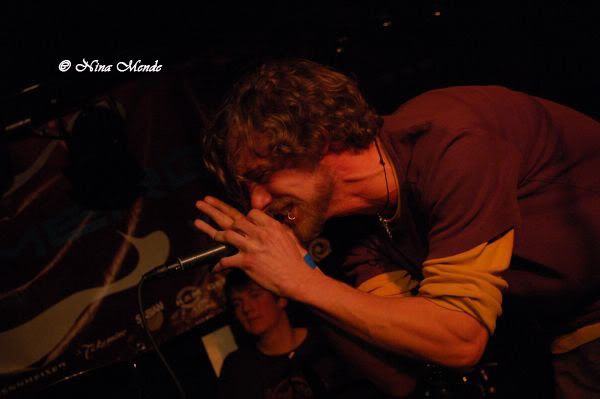 Drowning Fate played alternative/progressive rock á la Lostprophets, Emil Bulls and 4lyn. They brought quite some fans and friends in band shirts, brought a camera and their own photographer which made their performance standing out and seem special in a way. But their music was also great to dance and rock along. Drowning Fate ended up with the most votes.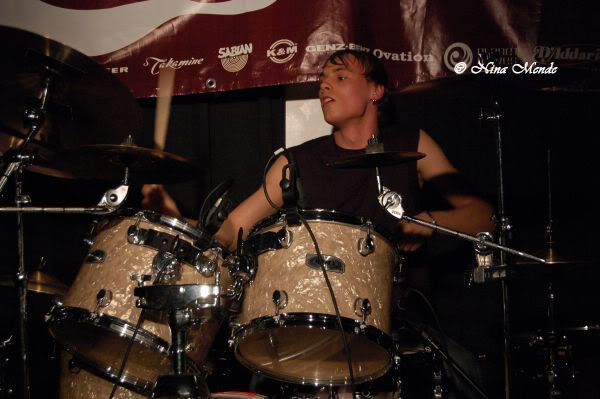 The last band of the night was Torn, another alternative band but more like Nickelback, Audioslave, Bush and Creed. Nice guys playing nice rock but unfortunately several people had left already, so the Nachtleben was quite empty. A pity, because they were really good. But the ones that were still there enjoyed the performance.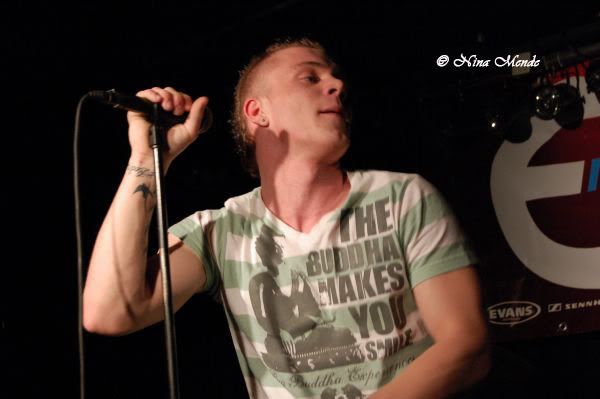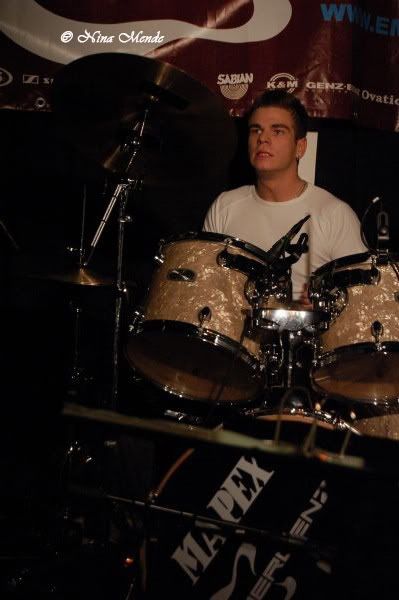 Now the semifinals and finals are coming up, I am quite excited how they are gonna be.
Links:
Rauschgold MySpace
Skinny Dip MySpace
Tuxedo Paint System MySpace
Drowning Fate Official
Saviour Official