Venue: M8 Night Club, Mainz (Germany)
By: Nina Mende
It's Emergenza time again. Tonight we were in Mainz for the second time. This time the bands came from totally different genres and backgrounds. There were eight bands to play but only seven to vote for. It took some time until the venue was filled but before the first band started the audience had grown to an adequate size for a Friday evening.

The first band of the day was a Spanish Salsa band called Iguana. They had lots of music instruments on stage and used them all; they even had a violin played by a female. As I said before, they played Spanish Salsa Rock music. The audience was dancing to it and had a great time. The music sounded very groovy and danceable, quite catchy and different from the common Emergenza bands. You could tell that the band members had rhythm in their blood. The uniqueness and the passion was probably one of the reasons why they ended up as one of the four bands who will enter the next round.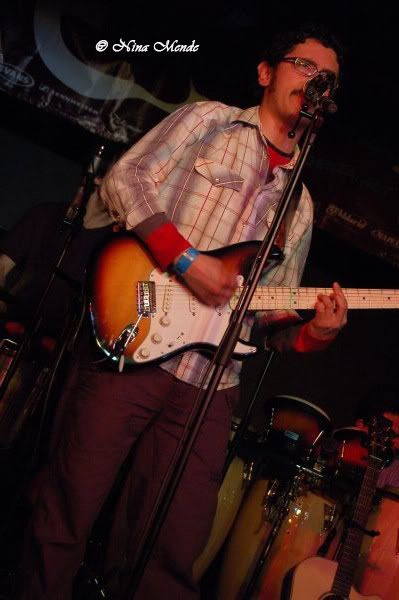 The following band, called Audioinfected, had a female singer who was extremely nervous but dressed up in a short skirt and a tight top. The songs or maybe it was only her voice, sounded very monotone, although she had a quite nice voice and probably could have played more with it. Unfortunately was not much action on stage, and no interaction with the audience neither. They could not convince the audience with their alternative rock.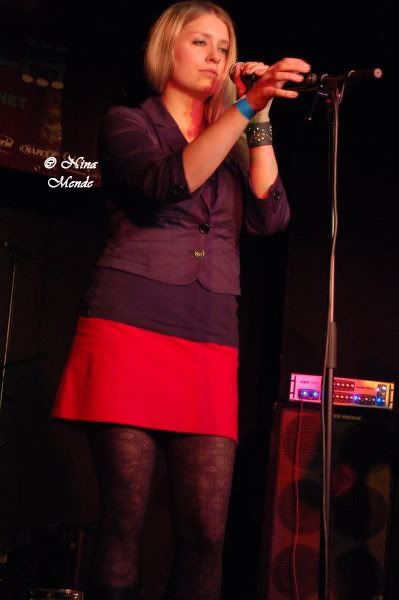 Funk Shop played the music to their name. The sound of these five young boys reminded me of Melody Club and such with their really funky music. The singer had a nice voice. The music was not very danceable but funky chill out lounge music. Funk Shop was also not the usual style of music that you hear at Emergenza festivals. Fresh new music played boy nice young guys convinced the audience enough to make it to the next round.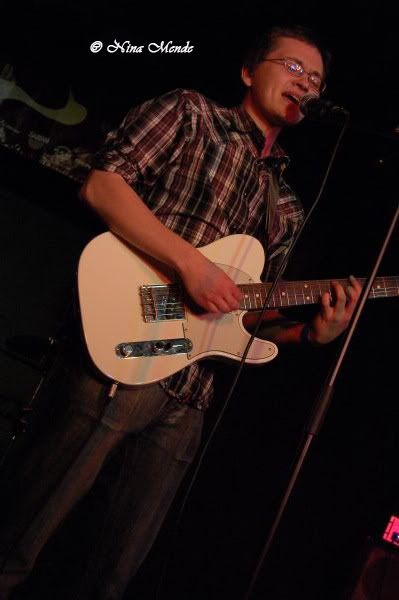 Cute Chaos already participated at Emergenza last year and got quite far. But they had to split up before they got farther. Now they are back and give it another shot. They music is the typical "Rock meets Heavy Metal" style, but they sounded quite professional already compared to the others. Although they had the common sound they knew how to perform on stage, interact with the audience and of course: how to play good music. So it is no real surprise that they got voted to the next round, I hope it will work out better this year.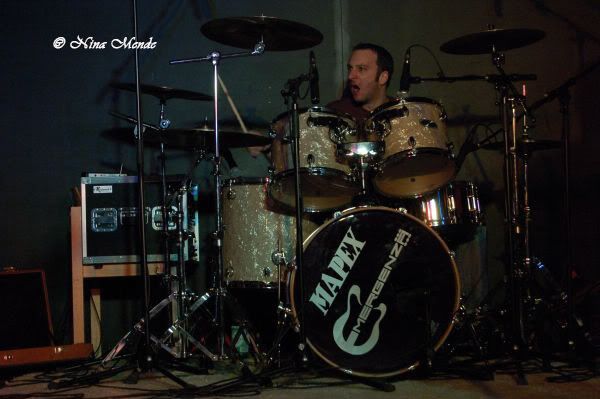 Raisingfinix was a Funk Punk band, singing in German and English. Even the drummer was singing. But somehow they were too funky for the audience or they were just all outside for a smoke. Fact is: Raisingfinix did not get much interaction going on between themselves and the audience, nor did they get many votes.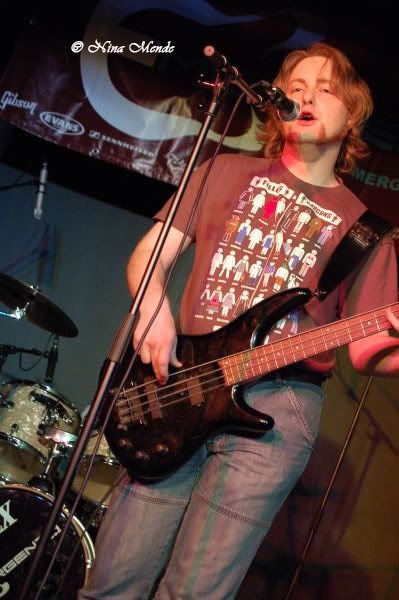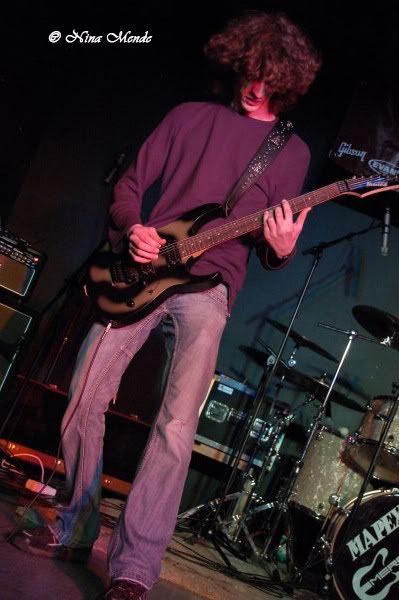 The next band was Spilled Milk, another very young band who played Rock, a local band reminding me of international bands such as Trapt. Despite their young age they put up a great performance and were rocking. The singer had a nice voice and it was a pity that they didn't make it to the next round.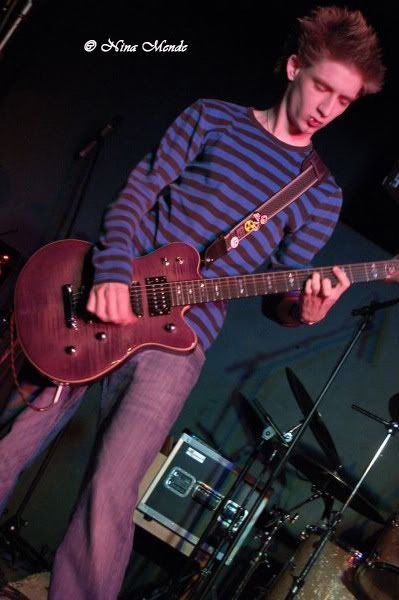 The last band of the seven you could vote for was interesting and quite unusual again: Real Keepers. Metal meets Reggae. They brought quite many fans and friends and were rocking the venue. The reggae vocals and the harsh guitar riffs made it quite interesting to listen to and also to watch it. The guys seemed very confident on stage and got everybody off stage to move along to the beats. Really interesting. They ended up on pole position.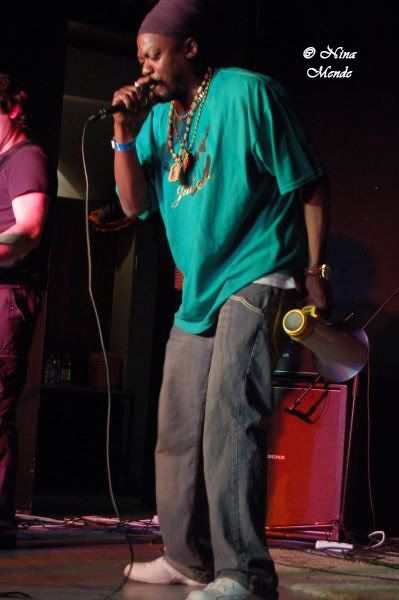 The last band of the night was a guest band from last year's Emergenza: Flatfeet. They reminded me of 30 Seconds to Mars, not only because of the music but also slightly because of their looks. They sang in German and had some funny songs to play. A quite punky music and a great closing for this interesting episode of Emergenza.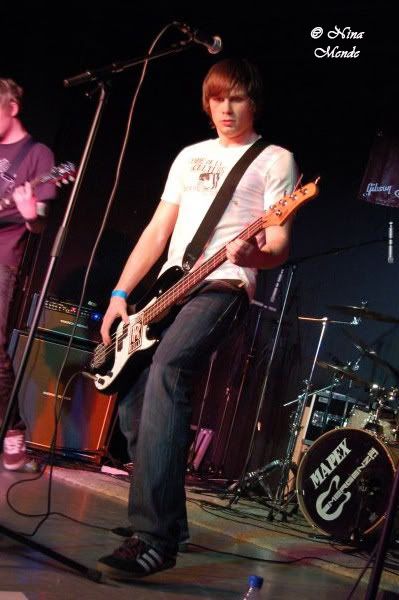 Links:
Real Keepers MySpace
Cute Chaos MySpace
Spilled Milk MySpace
Flat Feet MySpace
Audioinfected Official
Funk Shop Official