Venue: Batschkapp
By: Nina Mende
Tonight was the first Semifinal of the Frankfurt area at the Batschkapp in Frankfurt. I am talking about Emergenza, how else could it be? Yeah, we have Emergenza season and it's going to the second round, so it's even getting quite exciting.
And since I haven't been to all Emergenza shows of the first round, there were also almost all of the bands new to me, and there were also interesting people I met, yet also the "Emergenza family" which you see at almost all, if not at all shows I have been to so far. The Batschkapp was filling up very quickly and got very crowded in almost no time. Nine bands were there to play tonight but only two bands would enter the next round, so it was very exciting. But having nine bands playing also means that they don't get to play for very long.
The first band of the night was DirtyDiary, a rocking metal band from Aschaffenburg. Although they were openers for the night, they already had quite some support from the audience. With a great performance these five guys rocked the stage of the Batschkapp and were amazed by the great sound it had. Very nice guys, very nice band and it was a pity that only two bands would make it… And they were not one of them.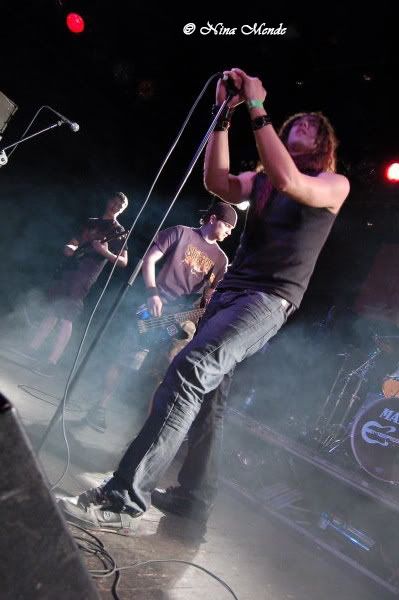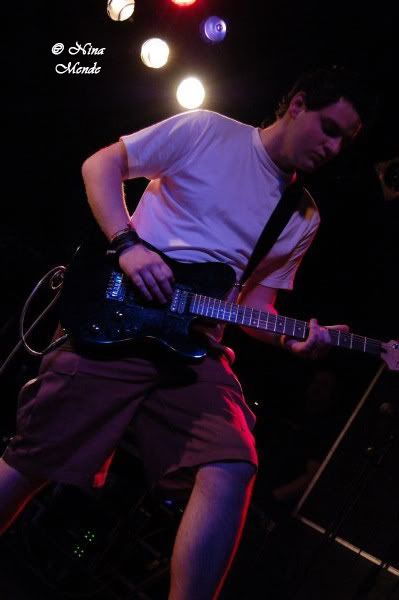 The following band was a female fronted band, one out of two of the night. Mary Jane was the band's name. The singer also played guitar. Somehow their music reminded me of Ace of Base, only that they rocked more than Ace of Base. With their alternative rock they got some people to dance. A nice band and a nice voice, yet did they play too long, knowing that they are already late. Thinking of the other bands yet to come, and the little time there was, I didn't really like that fact.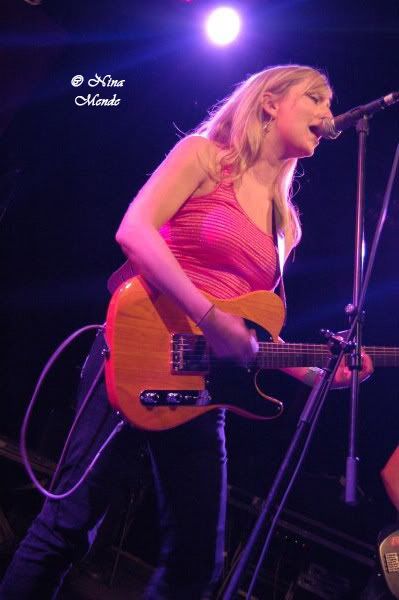 Takethecake was the next band, four guys looking like emo kids but playing metal or as it is called: Emo-core. A really active band on stage, and loud! Rocking the hell out of the Batschkapp and surprising me, they looked totally different from what they sounded like, or rather: from what I expected them to sound like. The audience started a moshpit and banged to their music. As I was checking out their band history just recently I discovered that they have been opening act for quite some bands which are even quite popular, already. Interesting, just as the band itself. So keep Takethecake in mind, you never know when and where they will rock your mind.
I had been wondering the entire time what these people have on their hands and legs: something green, looking like grass. Something I would only wear for Mardi Gras or Carnival. But now I knew it: they were all fans and friends of Dünengras! A young band playing German rock. And the green stuff was supposed to be the grass of the dunes. A funky band with funky bands who was one of the two bands who will be in the Final of Emergenza/Frankfurt.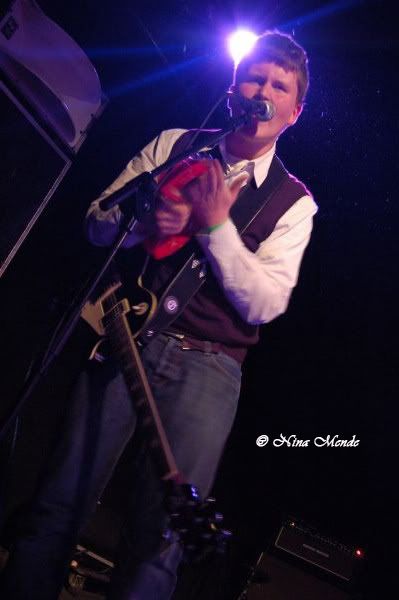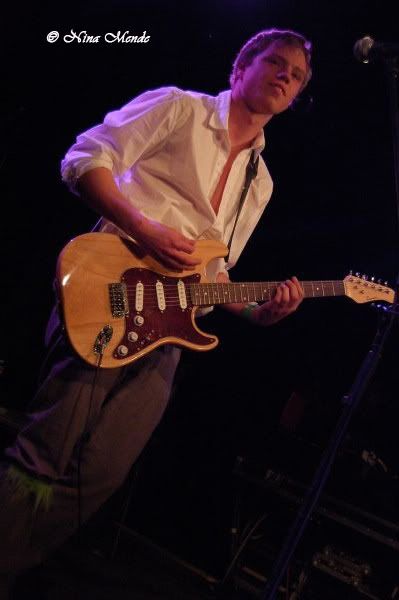 Dirty Slob was ready to enter the stage now. As I saw them I immediately thought of Ensiferum and was afraid they would play metal. But I was mistaken, again. What a confusing and surprising night… Dirty Slob was a quite young band playing 70's and 80's "metal" like Deep Purple and co did back in the day. A nice – let's call it – old school rock show, and a great performance done by the four boys. They even did some stage diving and convinced the audience to vote the FIRST of the night. Congratulations!
The Buskers, five guys including the nervous drummer I tried to calm down earlier… Don't know if it worked but he seemed quite ok on stage. The band played rock music combined with some reggae elements. Some songs even reminded me of Culcha Candela. They did a great show and got the audience to rock along. The Buskers is a quite active band on stage and it was fun watching them.
Now the next band was my favourite of the night, and that not only because of the bass I fell in love with. (Don't get me wrong, I don't mean the person playing or owning the bass…. No, I really mean the music instrument, the bass!!) What was so special about the bass? Well, take a look at it in the pictures. The white foundation with a pattern in different green tones made it look gorgeous! And it is hand painted! So that was a reason for me to love the bass even more… Wonderful music instrument! Ok, but enough about that one bass, there was a band around it as well: A Nightdancers Lament. A very interactive band on stage, they moved around the whole entire time, jumping around on stage and simply rocking the stage like it would be their living room and nobody would watch. Their music reminded me of the early stages of AFI: very punky, but I guess you could also call it hardcore metal. Five very energetic guys getting almost everybody to rock along, to mosh and head bang. A really great band and it was really sad that they didn't get enough votes tonight. But I am sure we will hear of A Nightdancers Lament again.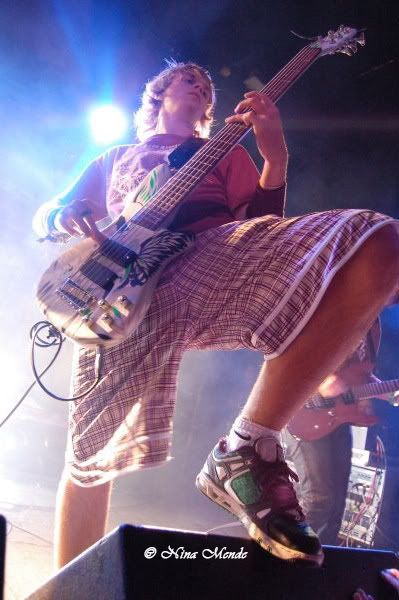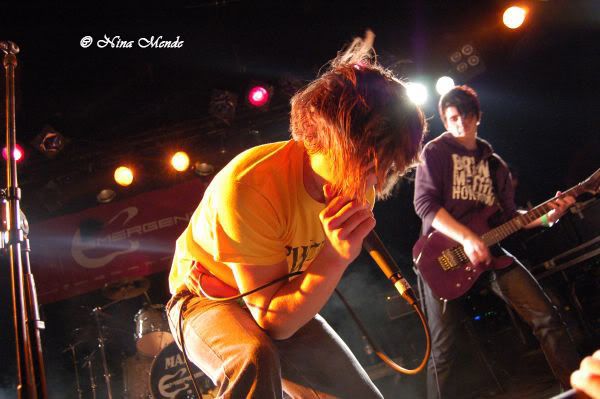 The eighth band of the night was the second female fronted band. That was the only band I had seen before. The singer had a smoky voice and definitely sang with a lot of passion. You could tell that she lives for music. But the rest of the band was enjoying their performance as well. With their classic rock they got lots of cheers and many people to dance. But it was already late and some people had left already…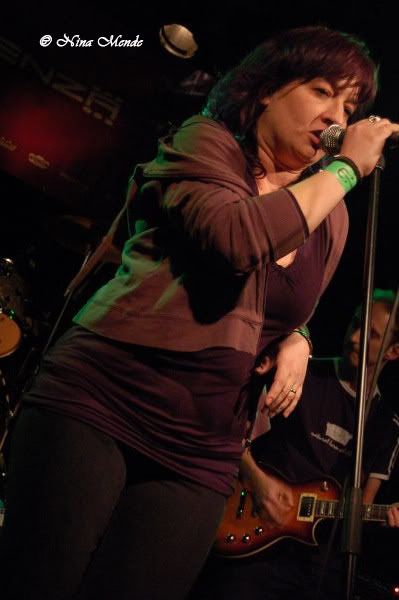 The last band of the night was a death metal band, very loud and aggressive. They rocked the stage, the audience moshed and banged and I tried to rescue myself. Totally not my style of music, but they did a great job on stage. Their performance was active and powerful and the four guys enjoyed what they were doing. That was the end of the night and I must say it was a really great night. Exciting and surprising as Emergenza always is, with great bands and nice people. A very great atmosphere in the venue: backstage, on stage and in the audience. I hope the following Emergenza shows will be just like that.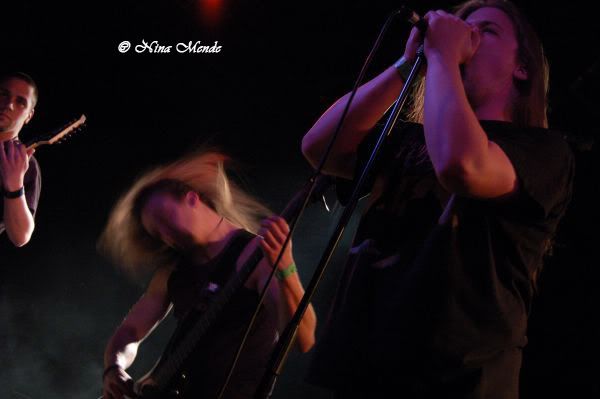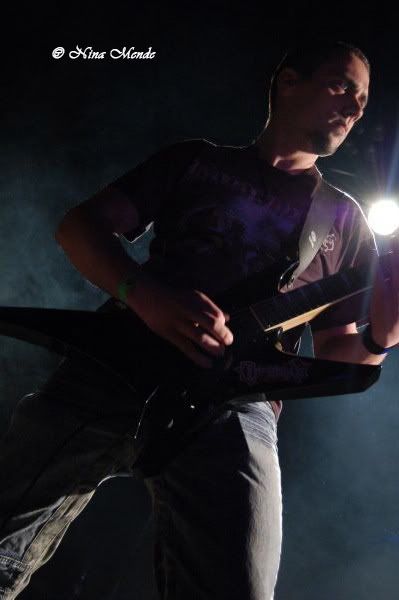 The "winners" of the night were Dirty Slob and Dünengras. (Just in case you already forgot that) ;-p
Links:
A Nightdancers Lament MySpace
Take The Cake MySpace
Concious Insanity MySpace
Dünengras MySpace
The Buskers MySpace
Mary Jane MySpace
Life Unlimited MySpace