supports: Slimboy; Venue: Batschkapp, Frankfurt (Germany)
By: Nina Mende
After their new album got released, they are now on tour: Die Happy!
Tonight they played at Batschkapp in Frankfurt and it was totally crowded. Many people were wearing Die Happy shirts and were totally excited to see them live. But there was a band before them, Slimboy.
 
Slimboy are three guys coming from Switzerland, singing in English and have fun doing what they do. They were really excited to play in the Batschkapp for the first time. They have been visitors there many times before but never on stage before this very night. They performed for about 45 minutes and entertained the audience very well. Slimboy play alternative punk, very catchy and the guys got the audience's sympathy with their cute dialect when talking German.
Also were they so amazed by playing on the Batschkapp stage and overwhelmed by the great feedback they received from everybody there, you just had to love the way they were. As I said the music was very animating for dancing along and as the band animated everybody to clap, sing and dance along, everybody, really everybody did it. Really amazing, so see, to hear and to be part of it. It was a wonderful and very familiar atmosphere and Slimboy seemed totally professional on stage. I hope to hear and see Slimboy again soon, that band really convinced me of their abilities as musicians with their gorgeous performance.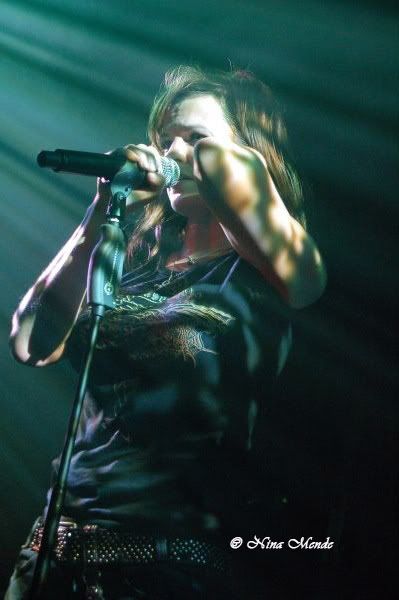 Up next were Die Happy, the main act of the night, received a warm welcome as they entered the stage. Marta, the singer, was playing with the audience and her nice and girly sympathy yet strength you just had to like her. The other three boys of the band were not less nice. Their music rocked and everybody sang and danced along without even the band saying it. It was totally crowded and hard to move, moshing started during some songs and everybody had a good time. Die Happy is a very energetic and powerful band, even the slow songs make you wanna interact and be part of it, the music is very captivating and the songs are great to sing along. Marta did her warm-up singing with the audience, which was really great to watch: the whole venue warming up the voices with her. The two times she started singing too early just made her more human and let the audience sympathize even more with her. You felt like Die Happy would be your friends having a show and you are there to cheer for them and support them. It was a really great show, you just had to move along and, most important, be happy! The music and the whole show were so positive, it was just great to feel and be there. Many new songs were played but also many old ones. Slow songs and fast and rocking songs were in a nice and very balanced mix, the band talked a lot with the audience and Marta came very close to her fans, had lots of eye contact and simply did a great job. I was really amazed by the show. Another thing that I really appreciated was the very last thank you they said: To everybody that loves music and likes going to concerts, buy and listen to CDs, supports bands and simply everybody who likes having fun. A very touching and true thank you!
They played an encore, actually two, and played for more than one hour and a half.
A great band!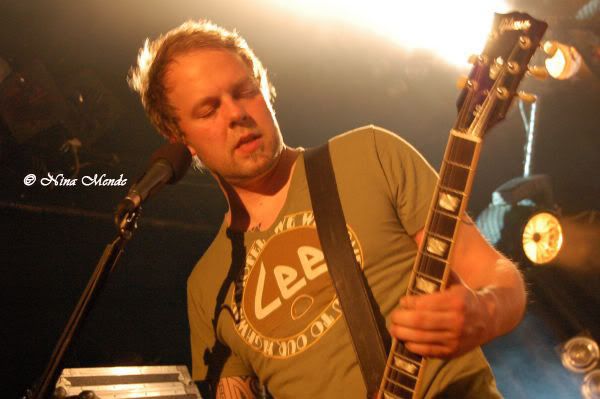 Links:
Slimboy MySpace
Slimboy Official
Die Happy MySpace
Die Happy Official